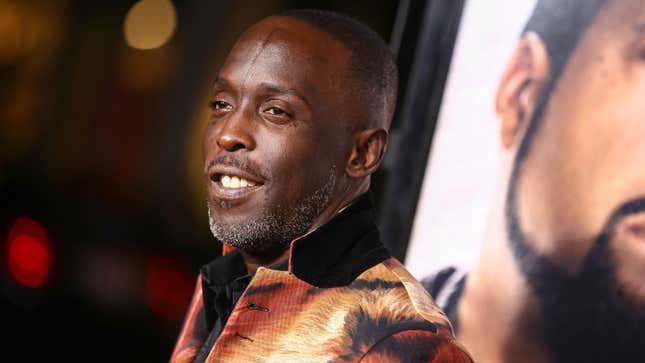 On Wednesday, Irvin Cartagena—the man suspected of selling beloved Lovecraft Country and The Wire actor Michael K. Williams a fatal dose of fentanyl-laced heroin back in September 2021—pleaded guilty to "conspiring to distribute heroin, fentanyl and fentanyl analog."
According to Buzzfeed News, if convicted, Cartagena faces a minimum five-year sentence in prison and a maximum of 40 years. In a written statement to the press, U.S. Attorney Damian Williams said:
"Irvin Cartagena sold fentanyl-laced heroin in broad daylight in New York City, feeding addiction and causing tragedy. In doing so, he dealt the fatal dose that killed Michael K. Williams. This Office and our law enforcement partners will continue to hold accountable the dealers who push this poison, exploit addiction, and cause senseless death in our community."
As previously reported by The Root, Cartagena is one of the four men who were charged in connection to the actor's death in February 2022. According to the NYPD at the time—Cartagena, Hector Robles, Luis Cruz, and Carlos Macci—had been under investigation long before Williams died. Cartagena himself, however, was the only one seen on-camera handing the drugs directly to the Boardwalk Empire star, thus resulting in him being charged directly with causing his death. Macci reportedly pleaded guilty to a lesser charge this week, and the cases against Robles and Cruz are still pending, as additionally noted by Buzzfeed News. Authorities also allege that the group, which actively sold fentanyl-laced heroin between August 2020 and February 2022, continued to do so even after becoming aware of Williams' death.
"Overdose deaths are a 'public health crisis,' U.S. Attorney Damian Williams said at the time the four men were arrested. "And it has to stop. Deadly opioids like fentanyl and heroin don't care about who you are or what you've accomplished. They just feed addiction and lead to tragedy."
Williams died of an overdose at age 54 on September 6, 2021.