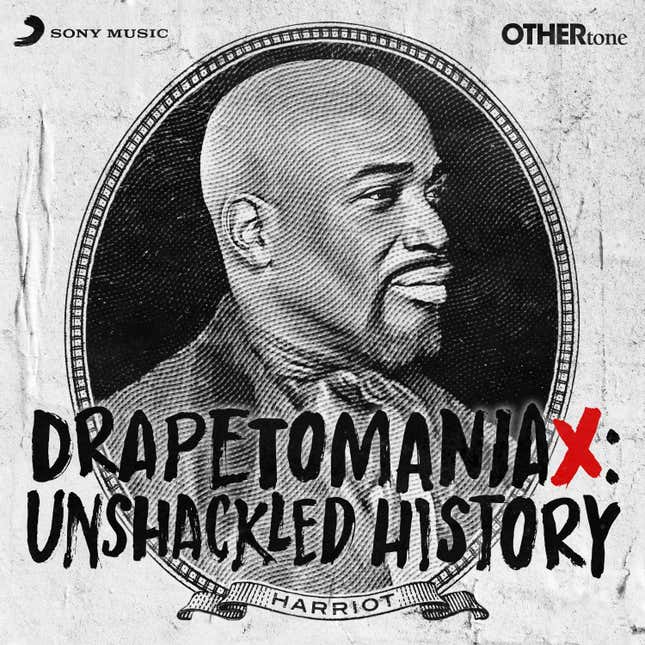 While most of us were binge-watching Netflix and binge-eating practically everything during the COVID pandemic, Michael Harriot (aka The Dean of Black Twitter) was developing an idea for a podcast with Pharrell Williams. How's, that for an accomplishment?

Barack Obama Hosts Working: What We Do All Day, Our TV Pick This Week
The result, Drapetomaniax: Unshackled History, is a Black history lesson unlike any other. Equal parts funny and informative, each episode mixes comprehensive research, Harriot's unrivaled comedic wit and an assortment of celebrity guests, including Yvette Nicole Brown, MSNBC's Joy Reid and Charlamagne tha God to help bring Black stories you've likely never heard to life.
I caught up with Michael Harriot to talk about this hilarious history lesson.
While conservatives are working overtime to erase Black history from our children's schools and soft-pedaling the realities of things like slavery and racism, Harriot believes it's more important than ever to provide an outlet for the truth.
"The general whitewashing of history is the main reason I thought this podcast was necessary and would work," he said. "So many of us know so little about Black history that I think it's part of why when we hear the truth, we think it can't be possible."
And because very few (if any) Black people were involved in creating the history books we all used in school, it's no coincidence that a whole lot of stuff got left out – a fact, Harriot says, left him with plenty of story ideas to choose from.
"Early in the process, they asked me if I had enough stories for a season of the podcast. And I put together a list that was like 68 stories long," he said. "We have an unlimited amount of stories we can tell. We could do a whole season on revolts or a whole season on queer people. There are all kinds of things we can introduce."
Harriot's humorous take on these often-ignored Black stories are sure to make even the most reluctant student of history want to lean in. One of my personal favorites, a two-part episode entitled, "Who Was the First African American?" plays out like a game show, in which explorer Esteban The Moor (aka Black Steve), a representative for The Collective of enslaved Africans who resisted and Conquistador Juan Garrido make their case for being the first people of African descent on American soil. And while it's almost impossible not to laugh at the voice actors who play their parts to perfection, you are left with the reality that Black people existed in this country as far back as the 1500s. That humor, Harriot says, is as much a part of his writing style as it is our collective Black identity.
"That's just the way Black people relate to each other. We make everything funny. You can go to a funeral, and there will be some Black people on the back pew making jokes," he said. "The comedy is part of it, the slang is part of it, the music is part of it. I think that just makes it more relatable."
New episodes of Drapetomaniax are released every Tuesday. And Harriot promises there are even more great stories and more laughs to come, including an episode that imagines Ida B. Wells as a battle rapper.
"It's called 'The Many Beefs of Ida B. Wells.' So when she's going at Booker T Washington about believing that hard work and complying with white people will get us some measure of freedom, she's battle rapping against him," he said.
Where in the world was this podcast when I was avoiding history classes in college?