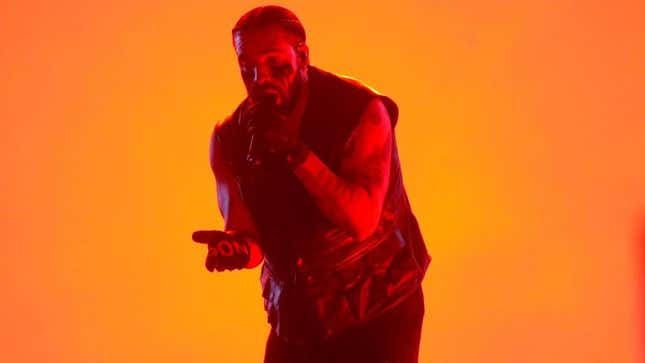 Alright hip-hop fans, it's time to get hype again. Remember a couple of weeks ago when some (not all) fans thought that Drake's eighth studio album was going to drop on August 25? Even yours truly stood up all night waiting for the Canadian superstar to release the project only for it to never come.
But don't feel bad for me. On Wednesday night, Drizzy officially announced when his much-anticipated album is set to release.
He shared the news on Instagram, in a post that read, "FOR ALL THE DOGS SEPTEMBER 22." If you're wondering who the hell is performing in the video he posted, that's his dad, Dennis Graham.
While it's all dope and dandy that we finally know when to expect another project from one of the most popular artists in the world, it's not even the best part of this release.
After sharing the date, hip-hop fans on social media started to use their detective brains and put the puzzle pieces together. Why September 22? Why not earlier? Why not later? What's leading him to make that decision?
Even though people like to make fun of the 6God, he does everything for a reason.
If OG Drake fans recall, nearly 10 years ago on September 24, 2013, the Toronto MC dropped his third studio album Nothing Was the Same (his best album). On the legendary intro track for that record, "Tuscan Leather," he beautifully rapped, "I'm tired of hearin' 'bout who you checkin' for now/Just give it time we'll see who's around a decade from now/That's real."
Almost exactly a decade after predicting his greatness on Nothing Was The Same, Drake is here to show us again on For All the Dogs why he's still the king of the rap game.
He's the owner of the two highest first-week sales in hip-hop during the past five years with 2018's Scorpion and 2021's Certified Lover Boy. Will he stand on music's summit again in 2023? He probably will.