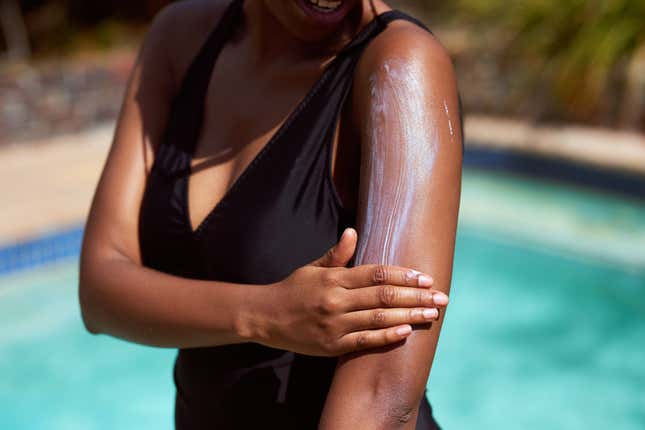 The summer months aren't the only time you should be thinking about sunscreen. But while most of the country is dealing with a dangerous heat wave, we thought it would be the perfect time to remind you about the dangers of the sun's UV rays.

Easy Beauty Hack Doubles As Primer While Protecting Your Skin
If you think your melanin protects you from skin cancer and other issues, you're wrong. According to the results of a ten-year study by the National Cancer Institute, while 1 in 100,000 Black Americans develop melanoma, Black patients are typically diagnosed later and have the lowest survival rate.
Daily sunscreen use is one of your best defenses against the sun's rays. The American Academy of Dermatology recommends using a sunscreen with a minimum SPF of 30, which blocks 97 percent of UVB rays. But for people of color, most sunscreens on the market leave an annoying white or purple cast on the skin that make some want to leave them behind.
We rounded up some of our favorite sunscreens for melanated skin that offer great protection and leave nothing behind.
Black Girl Sunscreen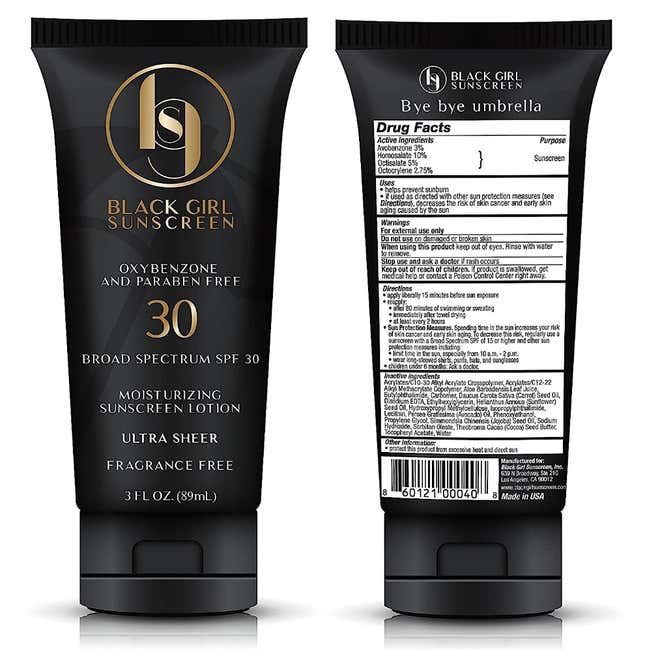 Black Girl Sunscreen is one of our OG favorites for all-over sun protection. Founder Shontay Lunday formulated this stuff with melanated mamas in mind, using natural moisturizing ingredients like jojoba and cacao and leaving out all of the stuff that's harmful to the skin and the environment. "Growing up, I didn't know about sunscreen. My mother told us to put on baby oil and go outside to play. I was out there looking like a glazed donut with a super-shiny face," Lundy told The Root in 2002.

Supergoop Unseen Sunscreen SPF 40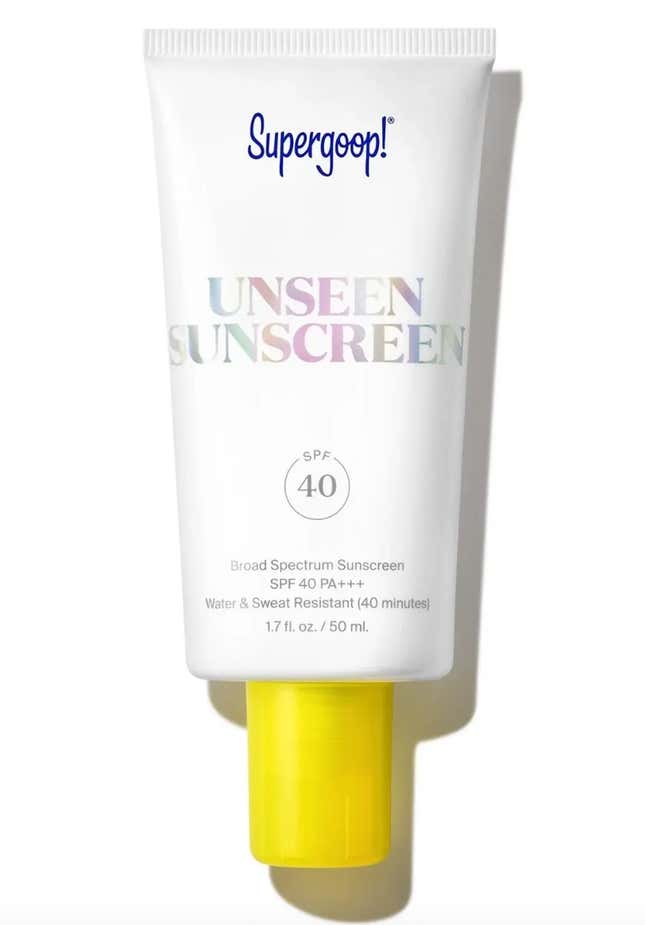 We love Unseen Sunscreen from Supergoop, which gives you wide spectrum SPF for the face. It goes on clear without being greasy. And as the name implies, it completely disappears once you rub it in! It's also works great as a makeup primer.
CeraVe Hydrating Mineral Sunscreen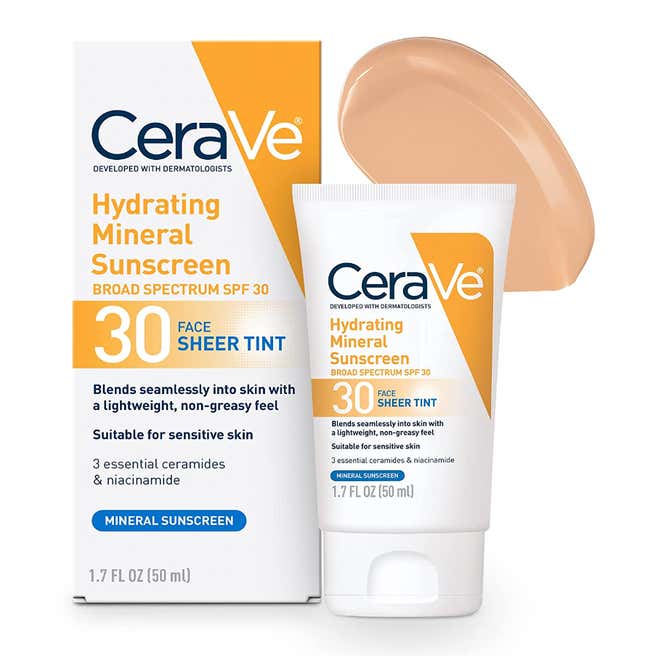 CeraVe Hydrating Mineral Sunscreen is a hydrating facial sunscreen lotion that is suitable for all skin types. It provides SPF 30 protection and has a universal tint that blends in with every (yes, every) skin tone leaving you with a gorgeous glow. If you're looking for an amazing mineral sunscreen that reflects harmful UV rays, this stuff is the truth.
La Roche-Posay Anthelios Melt-in-Milk Sunscreen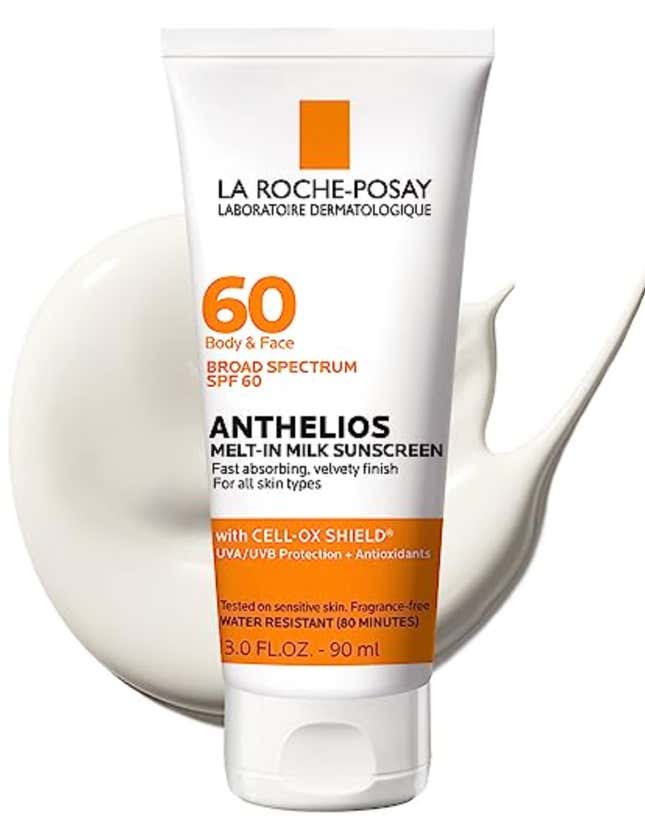 La Roche-Posay Melt-in-Milk Sunscreen is a dermatologist approved lotion that protects the face and body. If sunscreen makes you break out, you'll be happy to know that this one if formulated to be safe for sensitive skin. The lightweight, water-resistant formula absorbs quickly while it hydrates your skin.
ISNTREE Hyaluronic Acid Watery Sun Gel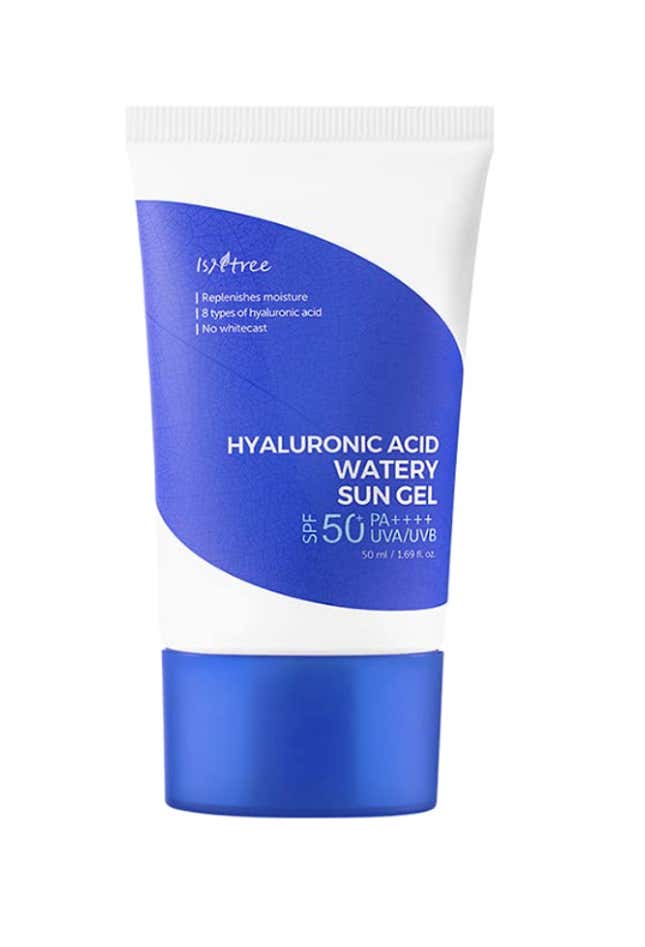 ISNTREE Hyaluronic Acid Watery Sun Gel is one of our go-tos for all-over SPF 50 protection. It's made with hyaluronic acid, so it helps your skin retain moisture and prevents the signs of aging. Happy customers rave about how good this stuff feels when applied to the skin. And of course it gets extra points from people of color for not leaving behind that annoying white cast.