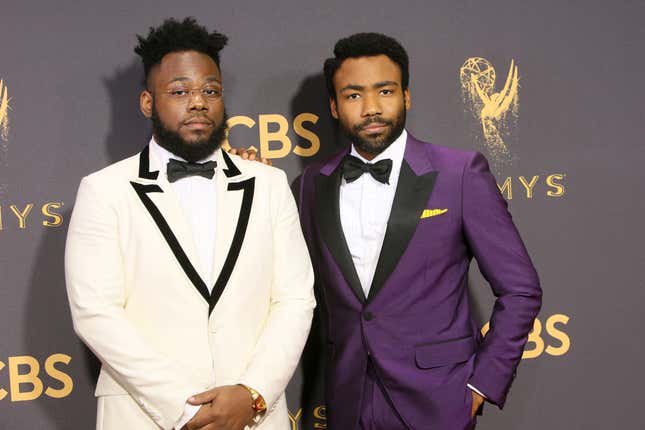 Solo: A Star Wars Story didn't do the title character any favors, but it did give us Donald Glover as a young Lando Calrissian, and we've been waiting to see more of the scoundrel ever since.
Small Town Horror Story: The Mississippi Burning of Three Anti-Segregationists
Every once in a while, we get a vague update on the long-gestating Disney+ series, where a Star Wars boss offers a variation of "We're still working on it," "Donald is incredibly talented, but also incredibly busy," or "It's going to happen someday." Now, we're getting news that actually has fans hopeful again.
According to Above the Line, Donald and Stephen Glover are set to write the series. Like most projects that happen in a galaxy far, far away, this deal has been a big secret for months, with the pair signing on to the series before the WGA strike started in May.
Haunted Mansion director Justin Simien was previously attached to write Lando. He had an  interesting reaction to the news, posting, "This is me finding out rn" on his Instagram Stories. He added: "Donald is a national treasure. Glad he and Stephen get to carry the character forward their way. Can't wait to see. Rooting for everybody Black."
Ahead of Haunted Mansion's big release, Simien told The Hollywood Reporter that he was still on the project. It's worth noting that the interview was likely conducted a while ago.
"I am attached, I think, but I don't really know. (Laughs.) The last thing I was told was that they loved it but needed to put a pin in it until they could figure out everybody's availability," Simien said. "I haven't investigated further, but I'm not an idiot. I'm not alone in that experience. But I can't help but wonder, 'Am I too Black? Am I too queer? And people just don't want to say that?' Because it seems like I develop things with these companies and they just never happen for reasons unknown."
It's no secret that corporations don't care about real people, so Disney and Lucasfilm moving on from Simien without having the courtesy of actually telling him is very on-brand.
Now that we know Lando is happening and Donald Glover is definitely involved, our questions turn to what adventures will he be wrapped up in and will he crossover with the rest of the Star Wars universe.