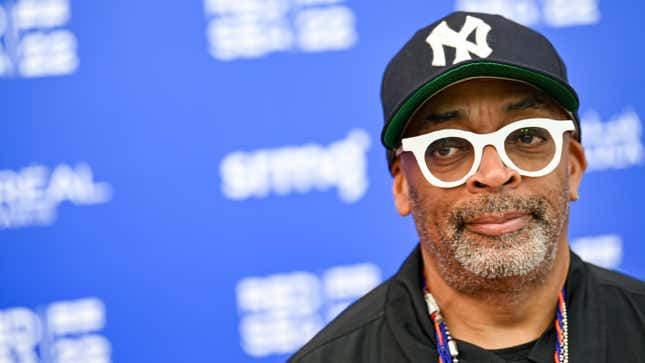 Multi-award-winning director and filmmaker Spike Lee has never shied away from giving back and his latest endeavor looks to be yet another notch in his philanthropic belt.

Terry Crews Talks AGT, Hidden Talents, & Falling For A White Chick
According to Variety, Lee along with Gersh Agency, have joined forces to launch the Spike Fellows Program to "nurture creative talent" from three HBCUs in Atlanta. Graduating students from Clark Atlanta University, Spelman College, and Morehouse College will be eligible to participate. The program is said to provide five students academic debt relief, industry mentorship, post-graduate internships and full-time employment. In a statement sharing the news, Lee expressed:
"I know firsthand the education one receives at a Historically Black College and University. I am who I am because of my grandmother (Zimmie Jackson) and my mother (Jacquelyn Shelton Lee) who both graduated from Spelman College. I am who I am because of my grandfather (Richard Jackson Shelton) and my father (William Lee) who both graduated from Morehouse. It's on the campuses of Spelman and Morehouse where they met, fell in love, and got married. As my elders often told me, 'Deeds not words.'"
Additionally, Lee is also set to be honored with the Ian McClellan Hunter Award from the Writers Guild of America East at the upcoming Writers Guild Awards in March. As Variety also notes, the award is given to those individuals who've made "significant contributions to film and TV through a body work that takes on timely issues and social concerns."
"For nearly forty years, Spike Lee has written and directed some of the most meaningful and creative films in cinema," said WGA East president Michael Winship in a statement. "With a unique ability to challenge, entertain, and inform, his narratives spotlight the racism and bigotry that too often have defined the Black experience in America. Spike Lee is a moviemaker and storyteller greatly deserving to be honored with the WGA East's Hunter Award for Career Achievement."
Correction as of 2:45p.m.ET on 1/13/2022: An earlier version of this article incorrectly stated that Morehouse School of Medicine would be one of the schools participating in the Spike Fellows Program. That was incorrect and the article has been updated to reflect that correction.