A year in the quest for news media that look like America
1. Donald Trump's Tumultuous First Year in Office
2. Sexual Harassment Charges Bring Down Powerful
3. 'Suspension' of Roland Martin's 'NewsOne Now'
4. FCC Aligns Itself With Big Media
5. The Numbers
6. Jemele Hill Saga Prompts Warnings About Twitter
7. Ebony's New Ownership Disappoints
8. Investigative Reporting Gets a Boost
9. A Transition in Indian Country
10. Remembering Our Legacy . . . and Who to Watch
Editor's Note


LeVar Burton Is Still Championing Literacy In "The Right to Read"
1. Donald Trump's Tumultuous First Year in Office
Donald Trump made it his business to dominate the news cycle as much as possible in 2017, and there is no sign of a change in strategy for 2018.
G/O Media may get a commission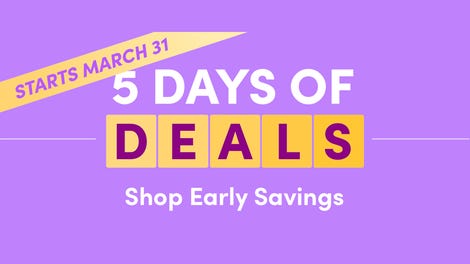 Sale sale sale
Early Savings - Wayfair's Five Days of Deals
His comments on race and religion led journalists of color to confront his press representatives at briefings and to question whether to flat-out call the president a white supremacist. In one of many outrageous examples, from May, then-Press Secretary Sean Spicer demonized Hispanic immigrant teens accused of rape, using the accusation as justification for the president's campaign against immigrants who are in the country illegally.

It turned out that the charges against the teens were dropped. The defense maintained all along that the sex was consensual. The White House was questioned sharply and justifiably about its rush to judgment. CNN's Jim Acosta was often front and center.
There was the feud between April Ryan, Washington correspondent for American Urban Radio Networks, and Omarosa Manigault Newman, who, after rumors that her time was limited, was ousted in December as a White House adviser, effective in 2018. Omarosa's appearance at the National Association of Black Journalists convention in August proved to be a "hot mess" as she clashed with panel moderator Ed Gordon.
Ryan was not invited to the White House Christmas Party for the first time in 20 years. "I don't think I was overlooked," Ryan told the Washington Post. "I think they don't like me. For whatever reason, they have disdain for me."
Some news organizations, among them the Post and the New York Times, produced a dizzying series of scoops in May about Trump and his associates' ties to Russia. But black and brown reporters were not on the teams unearthing them.
Dean Baquet, executive editor of the Times, attributed the low representation to an industry-wide problem.
"There are not enough investigative reporters who happen to be African American or Latino," Baquet said.
Trump's demonization of the news media — calling members "enemies of the people" — had worldwide consequences. His insistence on dominating news cycles was not only crowding out other news, but emboldening autocrats elsewhere. The Trump administration was delivering a message, said Joel Simon of the Committee to Protect Journalists, that "Journalists are contemptible, and governments that crack down on the media face no consequences in terms of their relationship with the US. . . ."
Trump's appeals to white nationalists gave a boost to best-selling author Ta-Nehisi Coates of the Atlantic, whose public profile rose higher with publication of "The First White President," an article excerpted from his book about the Obama era, "We Were Eight Years in Power."
News media efforts to report more on Trump supporters met with pushback from some journalists of color, who argued that news involving voters of color was being sacrificed.
"We spend an inordinate amount of time looking at angry white voters," Nikole Hannah-Jones, a writer for the New York Times Magazine who specializes in racial issues, said at the Online News Association convention in October. "This is the first election after the [weakening of the] Voting Rights Act and voter suppression. Lots of votes were probably suppressed."
A study from the battleground state of Wisconsin "estimates 16,800 or more people in Dane and Milwaukee counties were deterred from casting ballots in November because of Wisconsin's voter ID law," Patrick Marley and Jason Stein reported Sept. 26 for the Milwaukee Journal Sentinel. The study found the ID law disproportionately affected African Americans and low-income people.
In the aftermath of Democrat Doug Jones' upset victory over Republican Roy Moore in Alabama's special December election for the U.S. Senate seat vacated by Attorney General Jeff Sessions, African American voters — especially African American women — were credited with saving the day for Jones. Many were surprised.
Sheila Tyson, a member of the Birmingham City Council who is Alabama convener of the nonpartisan National Coalition on Black Civic Participation, told Journal-isms, "no one covered us and what we were doing."
2. Sexual Harassment Charges Bring Down Powerful
The "silence breakers" — women and men who came forward with accusations of sexual harassment — were Time magazine's "Person of the Year," and it was appropriate that Tarana Burke, a black woman, was among them. A social activist, Burke first used the hashtag #MeToo more than a decade ago as part of her work building solidarity among young survivors of harassment and assault.

As with the Trump investigations, black and brown journalists were not prominent among the reporters uncovering misdeeds, but were among the accusers and the accused.
The accused included talk-show host Tavis Smiley; Stephen Henderson, editorial page editor of the Detroit Free Press; BuzzFeed White House correspondent Adrian Carrasquillo; longtime Fox Business anchor Charles Payne; and Francisco Cortés, vice president of Fox News for the English-language Fox News Latino website, now stripped of original content. In the Cortés case, 21st Century Fox reached an agreement with Fox worth more than $2.5 million in late February, Emily Steel reported for the New York Times in March.
Most of these men denied the charges or said they were overblown. A rape charge against Payne is in court. Writing in New York magazine on Dec. 1, Suki Kim disclosed problems that John Hockenberry, host of New York Public Radio's "The Takeaway," who is white, had with black female co-hosts on a show designed to spotlight diversity.
Separately, veteran Chicago rock critic Jim DeRogatis reported for months on a stunning story about R&B singer R. Kelly and young women said to be under his psychological and sexual control, held as if in a cult. "Three separate media organizations were interested but got cold feet at the last minute, DeRogatis said," according to Margaret Sullivan of the Washington Post.
Finally, Gawker published it. Kelly has insisted that there's no truth that he runs a cult or anything like it, Sullivan said.
Writing in October for splinternews.com, Michael Arceneaux asked, "What will it take to get more of us to give a damn about R. Kelly's alleged crimes?
The answer may lie in who his victims are. "The difference between Kelly and other powerful men like [Hollywood mogul Harvey] Weinstein and [the late Fox News founder Roger] Ailes is that Kelly's accusers are primarily black girls and women. Black girls and women who are young or underage. Black girls and women who are poor or working class. . . ."
In October, four female journalists, including former Detroit Free Press photographer Regina Boone, filed a federal lawsuit against the Free Press and its parent company, Gannett, alleging pay discrimination.

3. 'Suspension' of Roland Martin's 'NewsOne Now'
After four years, the black-owned TV One cable network pulled "NewsOne Now With Roland Martin," the only black-oriented daily television news program, saying in a December announcement that it is "working to restructure NewsOne Now in 2018 under a new format that will better serve its audience and advertisers."
The decision baffled many, especially since the program was expanded from one hour to two in the year's third quarter. TV One had proclaimed that the show had experienced "six consecutive quarters of growth."
"The staff wrap party for the last episode of NewsOne Now with Roland Martin was not supposed to feel like it did," Jason Johnson wrote for The Root.
"I walked into the staff kitchen and saw Martin in all of his fuchsia glory, smiling, ascot crisp, happily chopping it up. 'What's up, baby?' he said, then hit me with a hug like we were at Essence Fest or the Republican convention, not the last day of an award-winning TV show. . . . The more people I talked to, the more obvious it's became that nobody knew for sure why NewsOne Now was going off the air, but the one thing on which they did agree was that black folks were going to be the worse for it. . . ."
4. FCC Aligns Itself With Big Media
In "an awful new low" that elicited warnings about "a new wave of media consolidation," the Federal Communications Commission (FCC) rolled back media ownership regulations under the guise of trying "to modernize its broadcast ownership rules & to help promote ownership diversity," Jessica Corbett wrote Nov. 16 for Common Dreams.
" 'Any pretense that this vote will help journalism or increase ownership diversity is cynical and offensive,' said Free Press president and CEO Craig Aaron, warning that the move will 'lead to more mergers, more layoffs, and more communities that have no news outlets in place to cover important stories and hold officials accountable.' . . ."
"The approved order:
"Eliminates newspaper/broadcast and radio/television cross-ownership rules, which imposed restrictions on owning multiple media outlets in the same market;
"Relaxes rules about local television ownership — including joint sales agreements, which allow a company to control news operations at several stations in one market, where stations would typically compete against each other; and [formally] requests 'comment on how to design and implement' an FCC diversity incubator program. . . ."
The order comes as local news becomes more precious. "As local newspapers have closed across the country, more and more communities are left with no daily local news outlet at all," Yemile Bucay, Vittoria Elliott, Jennie Kamin and Andrea Park wrote for the spring 2017 issue of Columbia Journalism Review.
In December, the FCC scrapped so-called "net neutrality" regulations that prohibited broadband providers from blocking websites or charging for higher-quality service or certain content.
Standing with other progressive organizations, the NAACP said it "is staunchly opposed to any attempt to censor or manipulate information on the internet, especially if it creates a barrier to entry for people of color."
Journalists of color associations have long opposed media consolidation. In 2014, the National Association of Black Journalists and the National Association of Hispanic Journalists joined others in a letter opposing joint sales agreements, saying, "These arrangements have harmed communities of color by leading to the elimination of local newscasts and employment opportunities for journalists of color. Furthermore, they have reduced the opportunities for people of color to own broadcast stations. . . . "
Proponents say the arrangements actually save jobs by allowing for financially healthier broadcast companies. Armstrong Williams, the conservative commentator who has benefited from such agreements as owner of Howard Stirk Holdings, wrote in Broadcasting & Cable in December, "broadcast ownership has permitted Howard Stirk Holdings to create an incubator for African American journalism students by providing tuition scholarships, while providing field experience outside of the classroom. If we were not broadcast owners, I am sure none of that would have been possible. . . ."
Also at issue is a proposed merger of Sinclair Broadcasting, which owns 193 stations, with Tribune Media, which has 42.
Former FCC commissioner Michael Copps "said the deal would eviscerate local TV news and help inflict 'irreparable damage,' " John Eggerton reported in August for Broadcasting & Cable.
"He called Sinclair the 'most dangerous company most Americans have never heard of.' He said the company wants to skirt ownership regulations with more 'joint evasion agreements.' He said the company comes with an ideology more focused on conservative points of view than 'any sense of balance of deep-dive journalism.' . . ."
5. The Numbers
The news industry enters 2018 approaching the 50th anniversary March 1 of the Kerner Commission report, officially the report of the presidentially appointed National Advisory Commission on Civil Disorders.
The examination of the causes of the 1967 urban uprisings said that "fewer than 5 percent of the people employed by the news business in the United States today are Negroes" and that "the journalistic profession has been shockingly backward in seeking out, hiring, training and promoting Negroes."
In 2017, the American Society of News Editors' annual diversity survey of newspapers and online outlets (but not broadcasters) found that journalists of color comprised 16.6 percent of the workforce in responding U.S. newsrooms.
In local television news, the workforce rose to 24.4 percent people of color, Bob Papper reported in his annual survey for the Radio Television Digital News Association and Hofstra University.
"Still, as far as minorities are concerned, the bigger picture remains unchanged," Papper wrote. "In the last 27 years, the minority population in the U.S. has risen 12.1 points; but the minority workforce in TV news is up just over half that at 6.6. And the minority workforce in radio is less than 1 point higher. . . ."
Mizell Stewart III, then president of the American Society of News Editors, wrote members in May, "The lack of progress is palpable because the continuing transformation of media business models has led to dramatic reductions in newsroom employment, particularly at local newspapers.
"In many legacy news organizations, moving the needle on staff diversity took a back seat to the survival of the enterprise. . . ." ASNE is emphasizing diversity at the leadership level with its "Emerging Leaders Institutes."
Still, there were initiatives as well as setbacks.
New America Media, which described itself as "the nation's first and largest collaboration of and advocate for ethnic, community, minority, and bilingual media sources," closed Nov. 30 after 45 years.
However, the City University of New York Graduate School of Journalism said it hopes to fill the gap.
The Gizmodo Media Group announced that 50 percent of its workforce is of color, and the Association of Alternative Newsmedia, representing the overwhelmingly white alternative press, said it would conduct a demographic survey of newspaper staff. However, African American columnists Barry Saunders of the News & Observer in Raleigh, N.C., and Shaun King of the Daily News in New York, parted company with their employers. (King is now with the Intercept.)
A study from the National Association of Hispanic Journalists excoriated coverage of Latinos on the evening news shows, but the hurricane disaster in Puerto Rico put Latino journalists front and center.
"The Walter Cronkite School of Journalism and Mass Communication added a new professional program called Cronkite Noticias, a newscast featuring six bilingual journalists who write and broadcast for the Spanish-speaking community in Arizona," as Alexa Buechler wrote in February for the State Press, the student newspaper at Arizona State University..
William C. Rhoden, former New York Times sports columnist, joined The Undefeated, which began the "Rhoden Fellows," a sports journalism internship program focused on identifying and training aspiring African American journalists from historically black colleges and universities.
In Silicon Valley, Google partnered with Howard University to launch a school branch on the company's campus, where undergraduate students will learn from Google engineers in addition to the university's own faculty.
The New York-based Theatre Communications Group began a theater criticism and journalism track in Rising Leaders of Color, "designed to deepen the pool of voices documenting, reflecting, and challenging the field."
A post-mortem from the Michigan Civil Rights Commission on the Flint water crisis harkened back to the language of Kerner, saying that historic and systemic racism played a role in the public health catastrophe.
"The limited coverage begs the same question of the media that we ask of decision makers: Would things have been covered differently if it wasn't Flint? Might the story have led the news, would stories have been more extensive? Most critical, would reporters have pushed government officials to provide acceptable answers? Those who made decisions on what stories to cover and how to do so will doubtlessly insist that race played no part in their decision making, that such factors were not considered at all."
6. Jemele Hill Saga Prompts Warnings About Twitter
"On Monday, Jemele Hill returns to The Six after a two-week suspension for violating ESPN's social media policy," Bryan Curtis wrote on Oct. 22 for theringer.com.

"But a key meeting happened Sunday, when Hill sat down with ESPN president John Skipper. According to two sources, the meeting occurred away from the Bristol campus; Hill and Skipper were alone. . . . It was the first time the two met since September 13, two days after Hill called President Donald Trump a white supremacist on Twitter and the day that the Trump White House called for her to be fired. As Hill wrote in The Undefeated, she cried during that meeting.
"Hill's suspension is both ESPN bureaucratic intrigue and a national political cause that has been joined by everyone from J.R. Smith to the ACLU. . . ."
On Nov. 2, Jeremy Barr wrote for the Hollywood Reporter that, "the network publicly released a new set of social media guidelines that deal with social and political issues. The effort was led by Kevin Merida, the former Washington Post managing editor who runs the ESPN property The Undefeated. . . .
"A section of the guidelines deal specifically with commentaries. ESPN employees are told: 'Commentaries on relevant sports-related issues are appropriate, but we should refrain from overt partisanship or endorsement of particular candidates, politicians or political parties. ... We should offer balance or recognize opposing views, as warranted. We should avoid personal attacks and inflammatory rhetoric.'
"While Skipper told Sports Business Daily that the guidelines were not released in response to Hill's case, Hill initially got in trouble for writing on Twitter that Donald Trump is a 'white supremacist,' which would likely be considered 'inflammatory rhetoric' under the new guidelines. . . ."
7. Ebony's New Ownership Disappoints
Perhaps no development created more disappointment among black journalists than the unrealized promise of Ebony magazine under its new owner, Clear View Group, a black-owned Texas company.
Along with Fox News, Ebony was awarded this year's Thumbs Down Award from the National Association of Black Journalists. NABJ said the magazine "has made headlines this year because of staff cuts; the relocation of its headquarters from its founding base in Chicago to Los Angeles [actually, only editorial offices were relocated there]; and, its very public and sometimes offensive responses to reports of late or non-payment for work already performed by staff or freelance journalists.
" 'Many of the decisions being made by Ebony's new owners seem counter to the vision of founder John H. Johnson,' said NABJ Vice President of Print Marlon A. Walker. 'Ebony and its sister publication Jet are near and dear to us. To hear writers whose words bring us much joy aren't being paid for those words is sad, unconscionable, unacceptable.' . . ."
Ebony received a constant stream of negative publicity almost since Clear View purchased the magazine in 2016 from the Johnson Publishing Co., headed by Linda Johnson Rice, daughter of the founders. Writers filed suit over nonpayment and personnel have frequently changed.
Tracey M. Ferguson, who in February was named editor-in-chief of a revived Jet magazine, then in May was also given the editorship of Ebony, left the company, Ferguson confirmed in October.
The National Writers Union said in December it is in court representing 48 freelancers who are owed more than $80,000 by Ebony, and says its next court date is Friday.
8. Investigative Reporting Gets a Boost
In June, the John S. and James L. Knight Foundation awarded $150,000 to the new Ida B. Wells Society for Investigative Reporting to expand its training programs aimed at supporting journalists of color interested in that crucial specialty.
" 'There are a lot of journalists of color who want to be doing [investigative] reporting, but don't see a path for themselves and have never seen other journalists of color doing this job,' New York Times Magazine reporter Nikole Hannah-Jones, one of the Ida B. Wells Society's co-founders, told my colleague Ricardo Bilton earlier this year," Joseph Lichterman wrote then for Nieman Report.

" 'When you learn about journalism heroes in college, they are white — usually white men. It's important that journalists of color see themselves in these positions and get to be trained by people whose experiences are similar to theirs.' "
Uncovering wrongdoing is one of the basic missions of journalistic organizations, one that can best be fulfilled by media with the resources, commitment and experience to give consumers more than opinion pieces and rewriting of others' work.
When the Kerner Commission took the news media to task 50 years ago, insisting that "they must make a reality of integration — in both their product and personnel," it also said, "they must report the travail of our cities with compassion and in depth" [PDF — Go to Chapter 15].
In too many cases, the investigative reporting listed below — just a few examples — did not involve journalists of color. But in most cases, it did make life better for people of color, or strive to.
The Pittsburgh Post-Gazette, the Boston Globe and the Atlanta Journal-Constitution all undertook series examining race relations in their cities.
In March, the Marshall Project and the Washington Post "revealed that 19 state juvenile-justice agencies regularly or sometimes require parents to pay for the cost of their children's incarcerations. Counties in another 28 states also routinely engage in the practice," Bill Keller, editor-in-chief of the Marshall Project, wrote to email subscribers. "The City of Philadelphia, where the story was focused, announced a few hours after our story was published that it would end the practice of charging parents who have kids in detention. . . ."
In October, the Miami Herald reported on "Fight Club," a multimedia investigative series that focused on Florida's Department of Juvenile Justice. "The Herald investigation revealed a system rife with problems: Staffers organized and bet on fights between kids; workers were hired despite their criminal backgrounds; 12 juvenile detainees died in state care since 2000," Deirdra Funcheon noted in Columbia Journalism Review.
The Charlotte Observer wrote about prison corruption in North Carolina, prompting a state review.
In March, Jodi S. Cohen and Jennifer Smith Richards reported for the Chicago Tribune that "Chicago officers found at fault for misconduct have escaped punishment for years because authorities lost track of their cases, a Tribune investigation has found."
The Commercial Appeal in Memphis looked at Memphis' broadening epidemic of gun assaults, in which 7,000 people had been murdered on Memphis streets since 1960.
The investigations extended overseas. In November, Nima Elbagir, Raja Razek, Alex Platt and Bryony Jones verified for CNN the existence of slave auctions in Libya.
In April, following a Washington Post investigation, "Apple said it has temporarily stopped buying cobalt mined by hand in Congo while it continues to deal with problems with child labor and harsh work conditions," the Post's Todd C. Frankel reported.
9. A Transition in Indian Country
Indian Country Today Media Network, the most comprehensive source of original reporting about Native Americans, "is taking a hiatus to consider alternative business models," Publisher Ray Halbritter of the Oneida Indian Nation announced on Sept. 4.

The National Congress of American Indians announced the next month that is assuming control of the assets of Indian Country Today Media Network, the result of a donation to the organization by the Oneida nation.
No one can debate the need for strong reporting from Indian Country. "There is no doubt that Standing Rock changed the way national media outlets think about Indian Country," Graham Lee Brewer wrote in November for High Country News."More than a year after thousands of people gathered to stop the construction of an oil pipeline over Sioux protests, the desire to tell the stories of Indigenous communities is stronger than ever. Unfortunately there aren't enough publications that know how to tell those stories accurately. Yes, many of these accounts are technically factual, but media have a hard time, even today, properly representing Native communities across the country. . . ."
The Atlantic magazine's acclaimed January/February cover story "My President Was Black" by Ta-Nehisi Coates mistakenly reported that "African Americans rank at the bottom of nearly every major socioeconomic measure in the country." According to the U.S. Census Bureau, that dubious distinction belongs to Native Americans. Their omission is "fairly common," Bryan Pollard, Cherokee, president of the Native American Journalists Association, told Journal-isms.
In good news for Native people, "The Confederated Tribes of Grand Ronde joined an increasing number of other Native American Tribes nationwide in adopting an Independent Press Ordinance that will codify that the Tribal news publication has the independence to report Grand Ronde news objectively and free from undue political influence by Tribal elected officials," the Native American Journalists Association announced last January from Grand Ronde, Ore.
The news is significant because "a free press is the exception and not the rule" in Indian Country, Pollard said then.
10. Remembering Our Legacy . . . and Who to Watch
Moving forward, diversity efforts will build on the progress forged by many who died in 2017.
They include:
Cecilia Alvear, Reggie Anglen, Wyoma Best, Simeon Booker, Don Hogan Charles;

Stanley Dearman, Donald Franklin, Héctor Gabino, Dan Garcia, Vidal Guzman;
William Hilliard, Mike Hodge, Carlos Illescas, Kent Johnson, Claude Lewis;
Anthony Marquez, Rodney McKissic, Monique Oliver, John C. Quinn, G.D. Regguinti;
Gordon Sakamoto, Robert Sengstacke, Bernal E. Smith II, Walter Smith, Russell Stockard;
Alex Tizon, Jim Vance, Getahn Ward and Roger Wilkins.
People (and in two cases institutions) to watch in 2018 include those whose job titles or positions changed in the last year:
Gustavo Arellano, Amy Barnett, Peter Bhatia, LaSharah Bunting, Ilia Calderon;
Dana Canedy, Alfredo Carbajal, Farai Chideya, Michael Days, Monica Drake;
Edward Enninful, Gabriel Escobar, Essence magazine; Nina Garcia, Kimberly Godwin;
Gwen Ifill College of Media, Arts, and Humanities at Simmons College; Carlton Hargro; Cliff Harrington, Kimberly S. Johnson, Radhika Jones;
Deitra Kenoly, Susan Leath, Davan Maharaj, Sylvester Monroe, Mark Russell;
Maria Elena Salinas, Lisa Snowden-McCray, A.G. Sulzberger, Zahira Torres, Andrea Valdez;
Errin Haines Whack, Lauren Williams, Keith Woods and Lilly Workneh.
Editor's note:
2017 was the first full year that "Journal-isms" published as an independent entity. Thanks to readers who became moral and financial supporters and contributed testimonials, and to the foundations who provided the first grants to the new Journal-isms Inc.
The "Stay Woke" drive continues.
Happy New Year!