Sean 'Diddy' Combs, a multifaceted mogul who can count himself as one of the world's richest musicians, landed the cover of Variety this week and used the opportunity to discuss some harsh truths about underinvestment in black business and the gentrification of his beloved Harlem.
Diddy, who recently told GQ magazine that he wants to be "an authentic, unapologetic warrior for black culture," focused portions of his interview on black enterprise, and how companies routinely underinvest in black businesses and black talent.
The 48-year-old businessman told Variety:
For all the billions of dollars that these black executives have been able to make them, [there's still hesitation] to put them in the top-level positions. They'll go and they'll recruit cats from overseas. It makes sense to give [executives of color] a chance and embrace the evolution, instead of it being that we can only make it to president, senior VP. ... There's no black CEO of a major record company. That's just as bad as the fact that there are no [black] majority owners in the NFL. That's what really motivates me.
At one point, Diddy tried to change the lack of black majority owners in the NFL by announcing his interest in buying the Carolina Panthers. He changed his mind, however, after the league passed a rule mandating football players stand for the National Anthem or stay in the locker room.
"I don't want to be associated with oppressing black men. I don't want to be associated with telling grown-ass men what they can do and cannot do," Diddy told BigBoy TV in June.
G/O Media may get a commission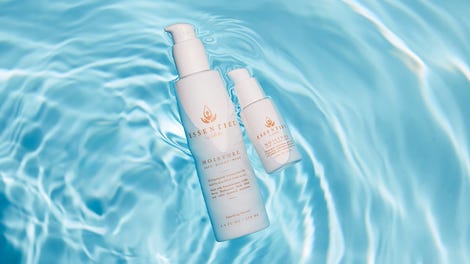 20% off
Essentiel by Adele
Diddy was also upfront about his experience in the music industry. "There was segregation, as well as racism, and there still is," he told Variety. He also dubbed Black Panther a "cruel experiment."
"We live in 2018, and it's the first time that the film industry gave us a fair playing field on a worldwide blockbuster, and the hundreds of millions it takes to make it," Diddy said about the film.
But his focus extended beyond entertainment, calling out the lack of funding for black enterprises and black creativity, despite an established record of success for those ventures:
"We only get 5% of the venture capital invested in things that are black owned — black-owned businesses, black-owned ideas, black-owned IP…You can't do anything without that money, without resources. But when we do get the resources, we over-deliver. When Adidas invests in Kanye and it's done properly, you have the right results. When Live Nation invests in artists and puts them in arenas the same way U2 would be, you have the right results. 'Black Panther,' 'Black-ish,' fashion; it's all about access. If you're blocked out of the resources, you can't compete. And that's my whole thing — to be able to come and compete."
The socially conscious entrepreneur also touched on the topic of gentrification as it's affected his hometown of New York (Diddy as raised in Harlem, to which he credited his sense of hustle and empowerment).
"Gentrification is heartbreaking," he told Variety. "When I go back to New York, the energy doesn't feel the same—the nightlife, the excitement, the provocativeness. In Harlem, you still feel that, even though the community has gotten displaced and shrunk. Like, where are the black people at?"
Diddy says his focus now will be to channel his energy into his cable network, Revolt TV, and support other labels and musicians.
"I want to go from being on the stage to actually being the stage— from being the entrepreneur to supporting other entrepreneurs, but still with that same Bad Boy attitude," he said.
Maybe he could even invest in a certain website covering black news and culture? I hear one's up for sale.