Did a former Trump immigration policy employee and wife of a United States attorney flash a white power symbol during Brett Kavanaugh's Senate confirmation hearing?
Zina Bash is a 36-year-old woman who previously served as the deputy director of policy and communications for Ted Cruz's failed presidential run in 2016. She has made the rounds in Washington, D.C., having worked for Senator John Cornyn as well as current U.S. Supreme Court justice nominee Judge Brett Kavanaugh. She also worked on Trump's immigration policy.
On Tuesday, Bash was at the center of controversy on social media where many accused her of making a white power sign during Kavanaugh's confirmation hearing.
In video from the hearing, Bash can be seen sitting directly behind Kavanaugh—looking smug and at times smirking as Democrats speak during the hearing. One of her hands is making the "OK" symbol, which has been co-opted by Trump supporters, white supremacists and members of the alt-right in an effort to troll people on the left, according to the Anti-Defamation League.
G/O Media may get a commission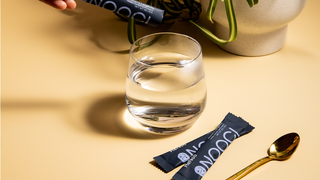 When the accusations against Bash gained momentum Tuesday afternoon, her husband—U.S. Attorney John Bash III—took to his own Twitter account to defend her.
"The attacks today on my wife are repulsive," Bash wrote. "Everyone tweeting this vicious conspiracy theory should be ashamed of themselves. We weren't even familiar with the hateful symbol being attributed to her for the random way she rested her hand during a long hearing."
"Zina is Mexican on her mother's side and Jewish on her father's side," he continued. "She was born in Mexico. Her grandparents were Holocaust survivors. We of course have nothing to do with hate groups, which aim to terrorize and demean other people — never have and never would."
"Some of the Twitter comments have even referred to our baby daughter. I know that there are good folks on both sides of the political divide. I hope that people will clearly condemn this idiotic and sickening accusation," he concluded.
Please attempt to "randomly rest" your hand in the same way Zina Bash did during the hearing and let us know if it feels natural.
We're asking for a friend.