A Detroit man was arraigned Monday in a case involving the shooting of a federal judge back in March, the Detroit Free Press reports.
Kevin Andrew Smith, 23, was indicted by a one-man grand jury nine months after U.S. District Judge Terrence Berg was shot outside his home. Smith is facing multiple charges, including armed robbery, assault with intent to murder and using a firearm to commit a felony.
The police also believe that Smith is connected to a string of at least 13 robberies in the past four months in the area where Berg lives, the Free Press reports. Smith is currently being held on $500,000 cash or surety bond. 
Berg was shot March 5, when he confronted attackers on his front porch around 9:10 p.m. after getting his trash cans from the street.  
Smith allegedly walked up to the front porch behind the judge, said that he had a gun and demanded to enter the judge's home, along with an accomplice. Berg refused, at which point, Smith allegedly pulled out a weapon and shot the judge in his leg. Smith and another man then ran away without taking anything, authorities charge. 
G/O Media may get a commission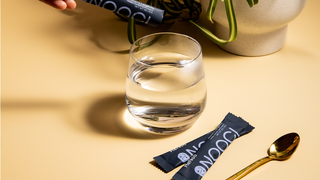 The second alleged assailant's name will not be released because he is cooperating with an "agreement for special consideration," Wayne County, Mich., Prosecutor Kym Worthy said, according to the news site. 
Berg has since recovered from the encounter and returned to work, not losing faith in the troubled city. 
"These acts of violence happen way too often and they happen to many other people, but they don't really represent the kind of community that we've experienced here," Berg told the Free Press. "The experience here has been so positive and loving. You can't take one incident and then try to think that kind of negative thing represents the city."
Read more at USA Today.