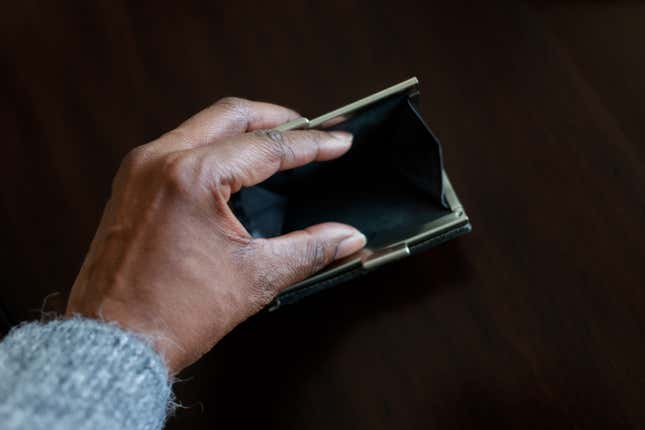 It appears we've narrowly avoided doomsday. The House passed a bill to raise the debt ceiling days before the United States was expected to run out of money to pay our obligations. The bill still has to go before the Senate, but the Republican-led House was arguably the biggest hurdle to getting the debt ceiling raised.
The Biden And Trump Classified Documents Scandal Explained
The question on everyone's mind now is what exactly is in this deal, and how did we get this close to disaster?
What Is The Debt Limit And Why Should I Care?
Some of you may be wondering what the debt limit is and why it's such a big deal this year. The debt limit, which is currently $31.4 trillion, is the legal amount of money that the federal government is allowed to borrow. Whenever we hit that limit, Congress has to vote to raise the debt ceiling so that we can continue to pay our bills.
As boring as that may sound, it's a huge deal. Defaulting on our loans would be financially ruinous, explains Algernon Austin, Director of Race and Economic Justice at the Center for Economic and Policy Research
"Not just the U.S. economy, the global economy suffers a heart attack," says Austin. "As with any economic downturn, it would hurt, hurt Black Americans disproportionately."
Because people expect the United States to pay the interest on our debts, when we don't, it's a big deal. "Credit ratings would clearly fall if they were late on the interest payments," says Louise Sheiner, Senior Fellow and Policy Director at the Hutchins Center in Fiscal and Monetary Policy at the Brookings Institution. "There's a just lot of global risk from that of what would happen if all of a sudden U.S. treasuries were no longer AAA or no longer viewed as completely safe. And that could really have big repercussions."
In the short term, Sheiner says the treasury would likely do everything possible to avoid defaulting by delaying payments for programs like Social Security until we had more tax revenue. But this isn't a great solution either, especially for Black Americans. A 2017 report found that roughly 35 percent of elderly Black couples and 58 percent of elderly unmarried Black adults relied on Social Security for at least 90 percent of their income.
Why Is This Debt Limit a Big Deal This Year?
Now you may be wondering why it is such a big deal this year. Surely, we've had to raise the debt limit before. And you'd be right. In fact, the debt ceiling was raised three times under President Trump. The answer is politics, not economics, says Sheiner.
"When you have a Republican President, Republicans are willing to raise the debt limit without concessions," says Sheiner. "Democrats are really not willing in general to vote against the debt limit increase... I don't think they're willing to threaten default."
You also can't blame this on the pandemic, says Sheiner. Although spending did increase during the pandemic, we already raised the limit in December of 2021. "So the current impasse isn't the result of any surprises," she says.
This is a typical example of Republicans using whatever leverage they have to push their agenda, says Alicia Garza, Black Lives Matter co-founder and Principal at Black Futures Lab. "They're really deeply wedded to expanding the wealth and the power of corporate America and that kind of approach to the economy always lands on the backs of Black Americans," she says.
What's Inside The Biden-McCarthy Debt Limit Deal?
Although President Joe Biden had initially pushed for Congress to raise the debt limit without concessions, that obviously didn't happen. So what exactly did Biden sign away to get Republicans to agree to raise the debt limit?
The debt limit bill would place caps on non-defense spending, expand work requirements for certain food stamp recipients and financial assistance for low-income families, and roll-back environmental protections. The deal also reinstates the federal student loan payments as of August. In total, the CBO estimates that this would cut $1.5 trillion in spending over the next decade.
"I think it was a better deal for Democrats than we had expected," says Sheiner. "The CBO estimated it would have really pretty minor effects, now of course, to a family who is affected by it, it's not minor, but in terms of spending, it was really really small."
However, not everyone is as optimistic. Groups ranging from the NAACP to Greenpeace are ringing the alarm about the impacts of this bill on marginalized communities. And don't worry we'll bring you their voices next!
In Part II: of our series on the debt ceiling, we'll talk to the folks who say this deal could be disastrous for communities of color.