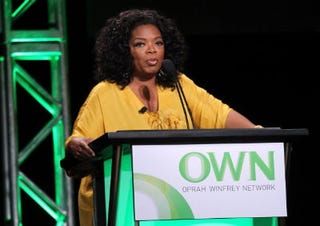 Eric Deggans, in his St. Petersburg Times column, says that if things seem a bit confused in daytime TV on Monday, blame two things: Oprah and the U.S. Open.
Monday was already scheduled to be a tumultuous occasion; the first day of a new TV season without Oprah Winfrey's blockbuster syndicated talk show. And as a host of competing shows gear up to try snagging some of her fan base, CBS rescheduled some of its U.S. Open tennis coverage to Monday, disrupting things further.
Locally that means Dr. Phil's big interview with the parents of Casey Anthony, has been pushed back to 4 p.m. Tuesday and Wednesday on local CBS affiliate WTSP-Ch. 10. Monday, CBS will air the men's U.S. Open final from 4 p.m. to 6:30 p.m., followed by a delayed half-hour of local news.
Read Eric Deggans' entire column at the St. Petersburg Times.