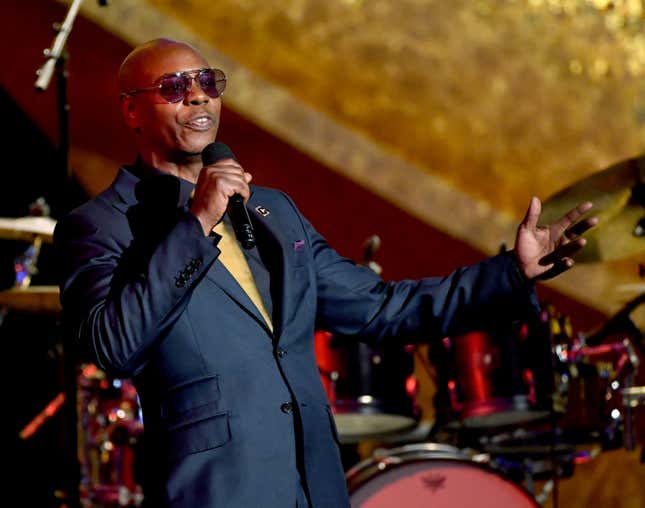 On Sunday, Dave Chappelle and Kanye West descended upon Dayton, Ohio, to deliver a pair of free benefit concerts in honor of those affected by the recent mass shooting on Aug. 4.
First up was Kanye's mythical Sunday Service, which according to Rolling Stone and USA Today boasted contributions from local artists as Kanye and company drifted through soulful renditions of "Jesus Walks," Elton John's "I'm Still Standing," and Clipse's "Shinin'"—a clear nod to the city's "Gem City" moniker.
Toward the end of Kanye's performance, Dave Chappelle delivered a rousing speech to the hundreds who had gathered at Dayton's RiverScape MetroPark.

G/O Media may get a commission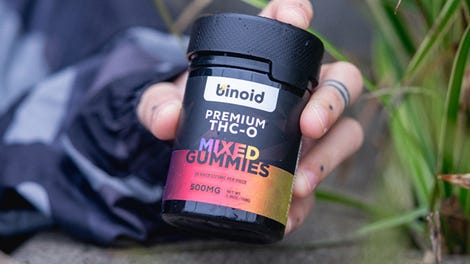 25% Off + Free Shipping
Binoid THC-O Gummies
"There's been tornadoes. There's been shootings. There's been Klan rallies. But we're still here. We're still strong," he told the crowd. "The best way that we can honor our fallen is by getting up better than we were before."

He continued, "We cannot let those people die in vain. They are heroes, they are martyrs. This is our city."
Later that evening, Chappelle, a resident of nearby Yellow Springs, hosted his own free block party and benefit concert in Dayton's Oregon District. Pitchfork reports that the lineup included Stevie Wonder, Chance the Rapper, Teyana Taylor, Thundercat, and other artists, while Talib Kweli, Chris Rock, and Jon Stewart also took to the stage to spread love to the Dayton community and to celebrate its resilience and strength.
"Today we're gonna show the world that nothing can get us down," Chappelle told the crowd. "Turns out you don't need $50 million to live around these parts, just a nice smile and a kind way about you. You guys are the best neighbors ever. [...] That's why I came back and that's why I'm staying."
Although the concert was free, USA Today reports that attendees were encouraged to shop at local businesses in the area and to make donations in support of those adversely affected by the shooting.

"This is how we really will honor them," Wonder told the crowd. "By making sure we change the gun laws in this nation."
For those interested in supporting the Oregon District Tragedy Fund, you can text "DAYTON" to 20222 to donate $10. All donations will assist the families and survivors of those injured in the Aug. 4 shooting.