(The Root) — "Girl, it's only you, have it your way," sang D'Angelo, alone onstage after playing the first few keys of "Untitled (How Does It Feel)" on Saturday night at the Essence Music Festival. Amid screams from the packed Superdome audience, the R&B singer stood up from his piano and walked to the front of the stage, teasing the crowd and blowing kisses. Smiling at their eagerness to hear the rest of the hit song that both empowered and objectified him the beginning of his career, D'Angelo returned to the piano for one verse before thanking his fans and beckoning his 10-person band back to the stage.
Dressed in black, including a leather vest and fedora over what appeared to be the beginnings of locs, D'Angelo ran through hits such as "Brown Sugar" and "Voodoo." "Chicken Grease," "Devil's Pie" and his Roberta Flack cover of "Feel Like Making Love" kept the festival crowd on their feet, but it was his 15-minute rendition of "Sh— Damn Mutherf—-er" that cemented his artistic prowess and made fellow R&B singers Michelle Williams and Letoya Luckett of Destiny's Child groove in their seats, along with newcomer Luke James. The romantic "Lady" prompted couples to two-step, like actor Anthony Mackie and his longtime girlfriend. D'Angelo's closing cut, the new "Sugar Daddy" (which he also played at the BET Awards), reminded his fans that his new album, whenever it comes, will be just what they've been missing.
Elsewhere, Trey Songz and Keyshia Cole played their hits "Neighbors Know My Name" and "Let It Go" respectively. Songz remained fully clothed for most of his set until a dramatic orchestral swell, when he ripped his top off like the Hulk (imagine that the Marvel comic-book hero is smaller and a Virginia native).
Charlie Wilson, originally the Gap Band's lead singer, closed the night with R&B classics "Yearning for Your Love," "Early in the Morning" and Zapp and Roger's "I Wanna Be Your Man." Sporting a glittering glow-in-the-dark suit, Wilson even gave the rapt audience a bit of church, as he neared the close of his set by praising God for giving him almost two decades on the wagon.
"I'm 18 years sober with only water in my body!" he shouted over rising organ chords, referencing his history with alcohol and crack cocaine. "And I told Him, every time I get on this stage, I'm going to give Him some praise!"
G/O Media may get a commission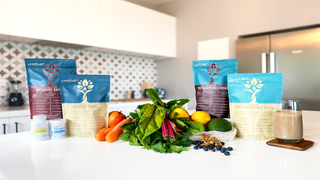 If you can't make it to EMF, be sure to check out The Root for updates and artist interviews! 
Hillary Crosley is The Root's New York bureau chief.