There is no saving face for dermatologist Windell Davis-Boutte.

The dancing doctor, who hit medical infamy after videos surfaced of her rapping and dancing to "Cut It" by O.T. Genasis—and crooning "Gut don't live here anymore" to Rose Royce's "Love Don't Live Here Anymore"—over unconscious patients, had her medical license suspended by Georgia's Composite Medical Board this week.
The regulatory board determined that Davis-Boutte "poses a threat to the public health, safety, and welfare" and that she "failed to conform to the minimal standards" in the cases of patients, including Icilma Cornelius, a 54-year-old who went into cardiac arrest and suffered permanent brain damage after going in for a routine liposuction procedure.
CBS News reports that at least seven patients have sued the doctor, accusing her of negligence, and the doctor has settled at least four malpractice suits, including with the Cornelius family for an undisclosed amount.
According to the New York Times, Susan Witt, a medical-malpractice lawyer who is representing Latoyah Rideau, the woman in the "Cut It" video, said that at least 100 people have come forward to complain about Davis-Boutte.
G/O Media may get a commission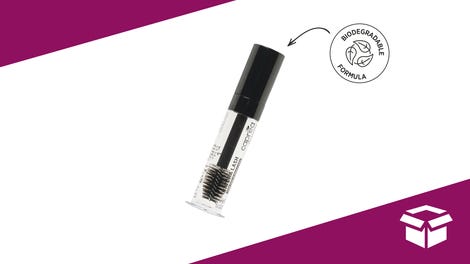 It's $8
20% Off Lash + Eyebrow Serum 2.0 - Caprea Beauty
Rideau is suing the doctor for malpractice after she went in for a butt enhancement and got what she describes as lopsided buttocks and continual itching on her left side.
"I can't live like this. It affects my relationship, it affects everything," said Rideau to the Times. "I'm very self-conscious."
But even this week, the physician who ran the Boutté Contour Surgery & Skin in Lilburn, Ga., feels that she did nothing wrong.
"Would I go back and do anything differently? No, because it was something unforeseen and unpreventable," she said on HLN on Thursday.
Since the board's decision, the doctor has not commented again, but that doesn't appease Ojay Liburb, the son of Icilma Cornelius.
"It just seems like there is a lot of arrogance for her to say 'I didn't do anything wrong,'" he said. "My mother's future is mainly bed rest, wheelchair sitting."