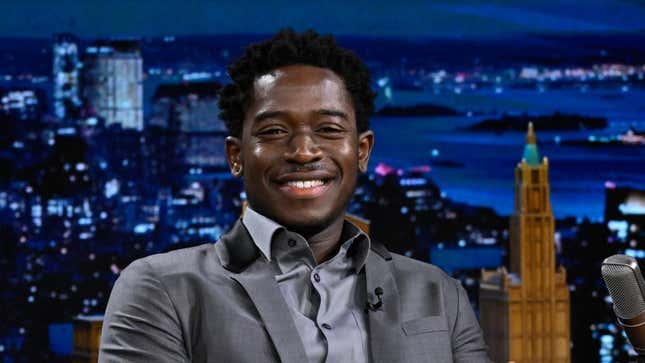 Damson Idris, the British actor who portrayed Franklin Saint in the popular FX series Snowfall, admitted that he took an unconventional approach while filming the final season. Saint is a drug kingpin who rules over South Central, Los Angeles, but Idris revealed during an actors roundtable for The Hollywood Reporter that he looked to the devil for inspiration.
Snowfall's Amin Joseph Sings Harry Styles, Talks Final Season & Directing on That's So Random
Idris stated: "In this last season I was hitting a block, I was like, 'Oh I'm not doing it right. I went in the corner and then I was looking at the wall, and I was like, 'Come on Devil, come on Devil. Come to me, come to me. I had to do something, like, crazy."
Apparently, this had consequences that Idris didn't anticipate. "[I] had nightmares for a month. ... I had nightmares every day. I just felt that energy, and I had to pray and do all of this stuff to get rid of it. You know, you call your mum up, and you're like, 'Bring me back to life.' That stuff is real, that stuff is really is real."
Idris sat along Pedro Pascal, Evan Peters, Kieran Culkin, Jeff Bridges and others as he shared his method in an attempt to bring evil to his character. The catalyst for his admission was Peters discussing the difficulty of portraying Jeffrey Dahmer in the Netflix series Dahmer – Monster: The Jeffrey Dahmer Story.
Snowfall, which was created by the late John Singleton, completed its sixth and final season in April. Despite its popularity, the show never garnered any major Hollywood awards. In a March interview with Complex, Idris said that this doesn't really bother him.
"'You know, it's no elephant in the room that we've gone six seasons without being truly acknowledged by the higher-ups when it comes to awards.' And it's a conversation that many people in our community have with regards to Snowfall specifically," he explained. "What matters is the people and how the people take it. And people love Snowfall."