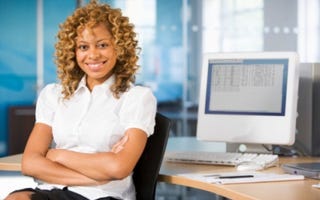 Do you have a knack for building websites? Have you always wanted to work in the health care industry? Cerner Corp. in Kansas City, Mo., is currently seeking a Web developer. The position involves creating a higher quality of patient care through the use of technology.
Responsibilities for this position include building efficient and engaging websites for consumers, physicians and health care professionals and overseeing the design and creative process of these sites. Other duties involve collaborating with solution designers and visual designers to define information architecture, assist with usability testing and provide deployment assistance.
All applicants must have a bachelor's degree in Web development or Web design and at least five years of related work experience. The ideal candidate should understand common website workflows, concepts and user-experience patterns and have experience working with dynamic scripting and modern programing languages.
Cerner is the leading U.S. supplier of technology solutions for health care information that optimize clinical and financial outcomes. If you're passionate about pursuing a career in technology, this job may be for you.
Find this job listing and others in The Root's Jobs section.