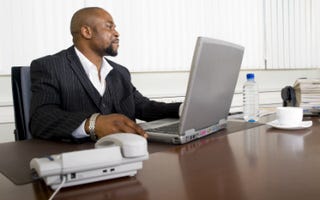 Summit, N.J.'s Celgene Corp. is currently looking for an associate director of global marketing research to "design, plan, execute, analyze and present all market research projects." Celgene's associate director of global marketing is also responsible for ensuring strategic business practices and continual growth through active collaboration with other Celgene departments to development business goals and key objectives.
Ideal candidates should have at least eight years of marketing-research experience and, ideally, five years of experience in the pharmaceuticals industry. Strong leadership and interpersonal communication skills are also a plus. If you're in the Summit area and have experience with global markets, Celgene's associate director position may be for you.
Find this job listing and others in The Root's Jobs section.