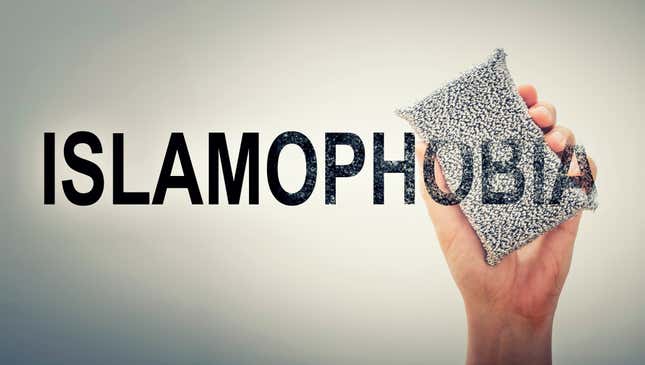 Considering white Evangelicals use MAGA hats as bookmarks for their bibles, it should come as no surprise that a new poll has deemed them the most Islamophobic religious or ethnic group in America.

Tackling A Black Maternal Health Crisis & Embracing Reproductive Justice | The Root Institute
The Institute for Social Policy and Understanding surveyed Muslims, Jews, Catholics, Protestants, white Evangelicals "and those that consider themselves non-affiliated" to "compare attitudes across religious groups" and guess who was crowned Most Likely to Be a Raging Bigot? White Evangelicals.
On the flip side, least likely to hold Islamophobic views are American Jews.
Per Newsweek:
The poll, placed in the field in January this year, asked questions of American Jews, Muslims, Protestants and Catholics, as well as the non-affiliated. White Evangelicals were treated as a separate group because of what the study referred to as "their unique social and political characteristics."

Of all groups of faith, with the exception of the Muslims polled, Jews, by a greater margin than any other set, reported having a positive view of Muslims, at 53 percent. Thirteen percent of American Jews said they had a negative view of Muslims.

At the same time, 44 percent of white Evangelicals said they had a negative view of Muslims, double the number that said they viewed them favorably (20 percent).
The poll also found that 51% of Latinos view Muslims favorably in comparison to the 10% who don't, while black folks are seven times more likely to have a positive opinion of Muslims instead of a negative one.
Here are some other findings:
White folks are just as likely to view Muslims negatively as they are positively, however, 40% of those polled said they had no opinion.
As a shock to no one, the Islamic community isn't feeling Donald Trump. Of every religious group surveyed, they gave him the lowest approval rating with 16%.
Trump's approval rating among other groups averaged between 24 to 50%, while white Evangelicals took the crown again with a 73% approval rating.
American Jews are about that life. 39% admitted that they will "actively work to defeat" Donald Trump in 2020.