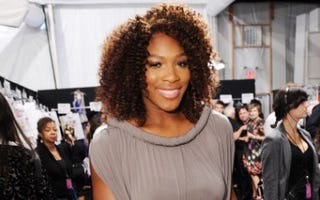 Criticism of Serena: sexist? racist? According to a piece on Deadspin, Serena Williams' tirade against a referee during the U.S. Open finals was nothing new in the world of tennis and was, in fact, honoring a tennis tradition — "just not one that we tend to see honored by a muscular black woman very often. So when we do, we treat it for her as a definitive quality."
U.S. Embassy in Kabul attacked: Suicide bombers and gunmen launched a coordinated attack on the U.S. Embassy and NATO headquarters in Kabul, Afghanistan, on Tuesday afternoon, witnesses and security officials said, a rare and sophisticated strike in the heart of the fortified capital.
Which dictator will fall next? Check out Foreign Policy's predictions.
Salon owners discuss natural-hair-industry explosion: The Atlanta Post talked to natural-hair experts from Atlanta to New York City about what's changing with black beauty, and why corporate America might have to adjust.
In other news: Howard Dean: Obama's Job Act is 'Brilliant.'