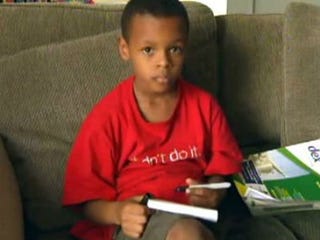 Six-year-old D'Avonte Meadows of Aurora, Colo., was suspended from his suburban-Denver school for three days for sexual harassment. His crime: reciting a line from LMFAO's "Sexy and I Know It" to a female classmate.
D'Avonte's mother, Stephanie Meadows, told the Associated Press that her son doesn't know the meaning of sexual harassment. We're guessing he doesn't even know what "sexy" means — let's start with that.
We have to agree with Denver attorney Craig Silverman, who said that school policies should allow for exceptions because "Sometimes when you go to a zero-tolerance policy, you end up with a zero-sense policy."
Read more at BlackAmericaWeb.