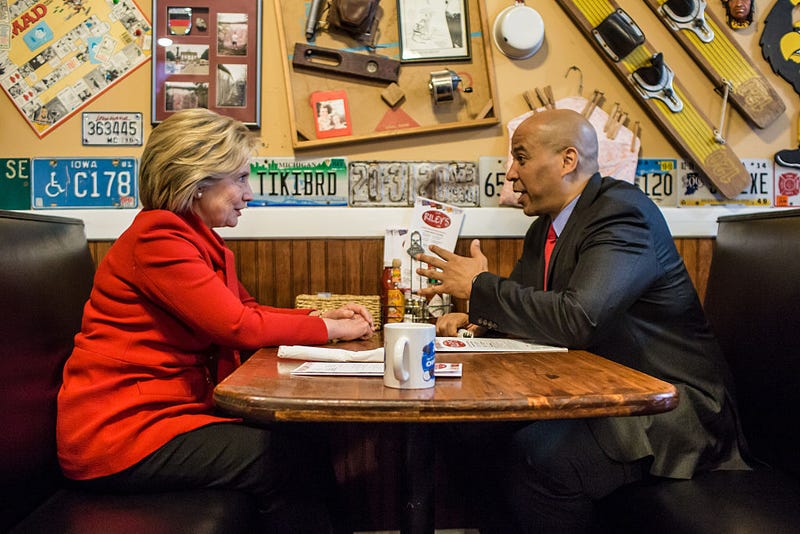 New Jersey Sen. Cory Booker is no longer flat out denying that he is being vetted as a potential running mate for Hillary Clinton, a change from just weeks ago. He is now referring questions of the sort to "the Clinton campaign."
On Sunday, speaking on CNN's State of the Union, Booker now says, "I'm just referring questions about the vice presidency to the woman who is going to have to make this decision. You should talk to the Clinton campaign."
CNN reports that just last month, Booker told MSNBC straight out: "I'm not being vetted" by the presumptive Democratic nominee.
Booker is one of several Democrats believed to be under consideration by Clinton, notes CNN. Sen. Tim Kaine of Virginia, Sen. Elizabeth Warren of Massachusetts, Housing and Urban Development Secretary Julián Castro, Labor Secretary Tom Perez, Sen. Sherrod Brown of Ohio and Rep. Xavier Beccera of California are also on the short list.
One strike Booker has against him is that New Jersey's Republican governor, Chris Christie—an early Donald Trump surrogate—would pick his replacement if he left for the White House. Democrats want the majority in the Senate this election and may not want to risk the young senator.
Read more at CNN.