Speaking of cops who escalate things for no reason, remember the story of the off-duty Los Angeles police officer living in Anaheim, Calif., who pulled out his gun and fired it during a scuffle with a 13-year-old boy last year?
In case you don't remember, Officer Kevin Ferguson was upset that some teens in his neighborhood had walked across his grass, and he decided to confront them.
The confrontation escalated into a physical altercation once Ferguson grabbed one of the teens and began dragging him across the lawn. As he tried to drag the teen across a bush, other teens surrounded him and knocked him off-balance. When he got back up, he reached into his waistband and pulled out a gun, which he fired.
G/O Media may get a commission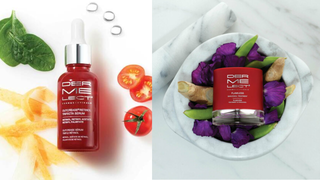 Save $19
Retinol Renewal Kit
The confrontation was captured in two videos that were widely circulated around the internet.
Well, the Orange County district attorney gave a press conference Wednesday and announced that there would be no criminal charges filed against Ferguson in relation for the incident, KABC-TV 7 reports.
The video was shown at the press conference, and the DA's office said that prosecutors would not be able to prove beyond a reasonable doubt that Ferguson had used excessive force.
"It is our office's conclusion, based on all the evidence, that we are not able to prove, the evidence does not support a finding beyond a reasonable doubt, that Mr. Ferguson committed a crime," Deputy District Attorney Ebrahim Baytieh said.
While prosecutors say that Ferguson's actions were "unwise, immature and flat-out horrible," they say he did not break the law.
It's worth noting that two of the teens involved that day were arrested, but Ferguson was not.
The DA's office said that the evidence—including the videos—did not "establish beyond a reasonable doubt that Ferguson used an unreasonable amount of force while detaining" the boy.
After the district attorney's announcement, the LAPD issued an announcement of its own that said in part, "The department initiated a personnel complaint and a Categorical Use of Force investigation following the initial incident, and we have been working with the Orange County DA's office and have awaited their decision about criminal prosecution in order for us to complete our investigation."