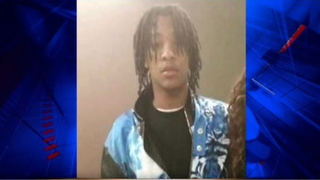 An Illinois cop won't face charges for the fatal shooting of a black teen in April, prosecutors have decided, saying that the use of lethal force was justified, Reuters reports. 
Zion Police Officer Eric Hill shot Justus Howell, 17, twice in the back. According to witnesses and police, Howell was carrying a firearm he had stolen from another teen in an illegal sale. The gun went off as the two teens fought over the weapon, and officers responded to calls by neighbors, authorities said. Howell took off when approached by officers and was ultimately shot while fleeing.
Zion Police Chief Steve Dumyahn defended Hill's actions at a news conference, saying, "He acted within our department procedures, he responded appropriately … the department at this point stands behind him."
Hill, according to Reuters, is a nine-year veteran who is still on administrative leave but is expected to return to active duty sometime soon.
Read more at Raw Story.