ASNE Offers "Community-Based Engagement" as Remedy
Adults who work with children say news media reporting on boys and men of color reinforces negative narratives about them, according to a new survey, but "news organizations increasingly are using community-based engagement to improve the situation," according to Mike Fancher, speaking to Journal-isms on behalf of the American Society of News Editors.
"The survey was conducted as part of the University of Michigan National Voices Project — a five-year study of children's opportunities funded through the W.K. Kellogg Foundation's America Healing Initiative — in partnership with the National Collaborative for Health Equity in Washington, D.C.," the collaborative said in its report on Wednesday.
"Recent unrest in several communities of color around the country has resulted in a plethora of news media reporting, particularly regarding boys and men of color. But much of this reporting, according to a new poll of U.S. adults who work with children, is racially biased, reinforcing negative narratives about this population," a summary said.
The pollsters asked more than 2,000 adults "who work and/or volunteer on behalf of children and young adults for their perspectives about media portrayals of boys and young men from different racial/ethnic backgrounds.
"Over half think there is negative bias in the media toward African American boys and young men; 47 percent perceive negative bias toward Arab American boys and young men.
G/O Media may get a commission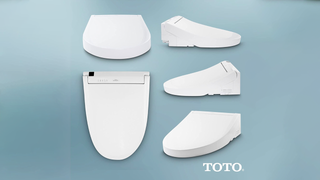 44% off
Toto Washlet Electronic Bidet Toilet Seat
"Overall, 44 percent perceive negative media bias [toward] Hispanic/Latino boys and young men.
"Additionally, 19 percent believe the media is negatively biased against American Indian/Alaska Native boys and young men, 12 percent noted negative bias against Asian/Asian American boys and young men, and 11 percent perceive negative bias against Native Hawaiian boys and young men.
"In comparison, 13 percent of respondents think there is a negative media bias against White boys and young men, while 33 percent noted a positive bias in media portrayals of Whites. . . ."
David Louie, Diversity Committee chair for the Radio Television Digital News Association and a reporter at KGO-TV in San Francisco, messaged Journal-isms with this reaction: "Perceptions are important. The survey doesn't indicate whether the respondents were given different options about their perceptions by electronic media versus print media. So the figures could be misleading from our point of view.
"I was glad to see that there was a substantial finding of no bias for most communities of color. However, it is disturbing to see the numbers for Arab American males and African-American males. As journalists, we should always be mindful of potential bias and how our coverage is being perceived. Bias-free reporting should be central to everything we do."
Fancher, a former editor of the Seattle Times who co-chairs ASNE's Diversifying the News Committee, said by email, "I find the survey results disturbing but not surprising. I believe most news media organizations are aware of and concerned about perceptions that coverage is incomplete and unfair in many ways, especially toward boys and men of color. News organizations increasingly are using community-based engagement to improve the situation.
"In recent years, the ASNE diversity committee and Journalism That Matters have focused on community-based conversations about the news and information needs of diverse communities. These conversations have involved collaboration with community partners, as well as journalism schools and other journalism organizations. We're learning a lot, but have a far ways to go."
Journalism That Matters defines itself as "a nonprofit that convenes conversations to foster collaboration, innovation, and action so that a diverse news and information ecosystem can thrive." Fancher is treasurer of the board.
"We are striving to find new ideas and strategies to meet ASNE's longstanding commitment to diversity in newsrooms by enhancing a newsroom's capacity to accurately reflect and authentically cover the communities they serve," Fancher continued. He expanded on the goals in a response that continues in the Comments section.
ASNE's National Community and News Literacy Roundtables Project "is helping kick off Engage Local, an important two-day dive into media and civic engagement, presented by Montclair State University's Center for Cooperative Media," according to an ASNE announcement.
"The 7-9 p.m. town hall Monday, June 15, will feature a cross-section of community leaders and media members engaging the public in a discussion about what happens when money comes into an economically depleted city and how Newark's experience is reported and debated in the community. . . ."
James Clingman, National Newspaper Publishers Association: Media Covers Coverage of Race

Michael Hanchard, Huffington Post: State Violence Against Black and Brown Youth (April 9)

Dori Maynard, Maynard Institute for Journalism Education: How Sherman 'Rant' Could Help Change Coverage of Black Men (Jan. 26, 2014)

Dori Maynard, Maynard Institute for Journalism Education: Trayvon Martin and the Media Depiction of African American Males (March 28, 2012)
Journalists Meet to Discuss Lack of Access to Clinton
"Journalists covering Hillary Clinton's presidential campaign met for nearly two hours in Washington on Monday to discuss concerns about what they believe is inadequate access to cover the Democratic front-runner, according to people who attended, Michael Calderone reported Monday for the Huffington Post.
Anita Kumar, an Indian American who works in the Washington bureau of the McClatchy Co., told Journal-isms Friday that the meeting involved only print journalists and that she was one of two journalists of color present. The other was Sabrina Siddiqui of the Guardian, who is also of South Asian descent.
Calderone continued, "The grievances discussed at the private gathering, which was held at the Los Angeles Times/Tribune Washington offices, go beyond Clinton's unwillingness so far to substantively engage with the press, a topic that has already been discussed publicly on cable news and social media.
"Attendees of the meeting, who were not authorized by their news organizations to speak on the record, charge the Clinton campaign with keeping an excessively tight grip on information, even when it comes to logistical details that don't seem particularly sensitive or revelatory.
"Among the problems discussed were the campaign's failure to provide adequate notice prior to events, the lack of a clear standard for whether fundraisers are open or closed press and the reflexive tendency to opt to speak anonymously. The complaints mirror concerns that a number of political journalists have also raised in recent conversations with The Huffington Post.
"While the White House Correspondents' Association has worked for greater media access for over a century and elects representatives to present the group's concerns to the administration, there isn't any comparable, established body working on behalf of the campaign press.
"Monday's meeting, which included about 17 journalists from outlets such as The New York Times, The Washington Post, Politico, Time and McClatchy, was an attempt not only to discuss such concerns, but eventually to present them to the campaign in a unified way. . . ."
George E. Curry, National Newspaper Publishers Association: Controversy Over Videotaping Cops

Lee A. Daniels, National Newspaper Publishers Association: America's Real Crime Problem

Editorial, Daily News, New York: Why N.Y. needs more cops: The rising ISIS-inspired terror threat underlines the urgency of Bratton's call for additional officers

David A. Fahrenthold, Tom Hamburger and Rosalind S. Helderman, Washington Post: The inside story of how the Clintons built a $2 billion global empire

Rosalind S. Helderman, Washington Post: As FIFA allegations swirled, Clintons gave Qatar a stage — and legitimacy
Gromer Jeffers Jr., Dallas Morning News: 3 up, 3 down: What works for and against Rick Perry in presidential run

Anita Kumar, McClatchy Co.: Clinton accuses GOP of blocking young, elderly, minorities from voting
Baltimore's Mosby Wants Autopsy Report Kept Under Wraps
"Baltimore State's Attorney Marilyn Mosby plans to seek a protective order that would block the release of Freddie Gray's autopsy report and other 'sensitive' documents as she prosecutes the six police officers involved in his arrest," Kevin Rector reported Thursday for the Baltimore Sun.
"Mosby told The Baltimore Sun that prosecutors 'have a duty to ensure a fair and impartial process for all parties involved' and 'will not be baited into litigating this case through the media.'
"But an attorney for one of the officers said the effort shows that 'there is something in that autopsy report that they are trying to hide.'
" 'Mrs. Mosby is the one who did an announcement discussing what she said the evidence was in a nationally televised speech,' said Ivan Bates, who represents Sgt. Alicia White. 'Now that it is time to turn over the evidence, to ask for a protective order is beyond disingenuous.
'It's as if she wants to do everything to make sure our clients do not get a fair trial.'
"Gray, 25, died in April after suffering a severe spinal cord injury in police custody. Mosby has charged the officers with violations ranging from misconduct in office to, in one case, second-degree murder. All six officers have been released on bail. . . ."
Grand Juror in Ferguson Case Presses Court on Going Public
"A member of the grand jury that declined to indict a white Ferguson police officer in 18-year-old Michael Brown's shooting death last summer has asked a county judge to expeditiously allow her to publicly discuss those secret proceedings," Jim Suhr reported from St. Louis Thursday for the Associated Press.
"The woman, identified in the lawsuit filed Tuesday in St. Louis County only as 'Grand Juror Doe,' asserts that County Prosecutor Robert McCulloch mischaracterized the jury's findings. The suit against McCulloch came more than three weeks after a judge ruled in a similar lawsuit in federal court that the former grand juror needed to first press a state court for permission to talk freely.
"A McCulloch spokesman, Ed Magee, declined to comment on the matter Thursday.
"Brown, who was black and unarmed, was shot and killed by Officer Darren Wilson last August, touching off protests that at times turned violent. McCulloch announced Nov. 24 that a grand jury that investigated Wilson's actions declined to indict him. That ruling fueled additional protests. . . ."
Daniel Alarcõn, New York Times Magazine: How Do You Define a Gang Member? (May 27)

Charles M. Blow, New York Times: Romanticizing 'Broken Windows' Policing

Colin Campbell, Baltimore Sun: Feds release photos of persons of interest in pharmacy looting

Colin Campbell, Baltimore Sun: Baltimore pastors plan solutions for city violence

David A. Graham, the Atlantic: Why Is It So Hard to Track Police Killings?

Earl Ofari Hutchinson, syndicated: Why Conservatives Love to Fan the Black Murder Myth

Don Lemon, BlackAmericaWeb.com: Crime Surge Brings Back Stop And Frisk Debate

Richard B. Muhammad and Charlene Muhammad, Final Call: Angry Activists in Cleveland: Justice for Blacks in America Will Never Happen

National Collaborative for Health Equity: NCHE Statement on Police Violence [PDF]

Kim Williams, Huffington Post: Learning From Marilyn Mosby: 5 Considerations for Courageous Leadership
Mourners Honor Slain Reporter as Killer Remains at Large
It was already past the two-hour mark when the stepfather of Charnice Milton, one of less than a handful of African American reporters ever killed in work-related circumstances, delivered "a eulogy after the eulogy."
Kenneth McClenton had heard the tributes to Milton's perseverance and her dedication to her working-class Washington community, and two pleas to attend meetings on how to stop the violence.
"Not another meeting. Not another empty promise," McClenton told a standing-room-only crowd Saturday at Living Word Church in Southwest Washington, where Milton had sung in the choir. He said he was tired of hearing that his stepdaughter was in the wrong place at the wrong time, a quote attributed to Police Chief Cathy Lanier. On May 27, she stepped off a bus after covering a meeting and was used as a human shield in gunfire between two dirt-bike groups.
"She was in the right place at the right time. Don't lie to me," McClenton said. "She gave her life for the community that she worked for." Believers hold the answer, he said. "I'd rather have 10 people who believe in God than to have 600,000 who will go to sleep tonight and not tell me who killed my baby."
Devonne Robertson, the head usher, estimated the assembly at 150 to 175 people as she distributed handheld fans to a congregation with only overhead fans and bottled water to fight the heat.
They came to honor Charnice Milton as their neighbor and fellow community member, but no one could forget that she was a homicide victim. The inside rear cover of the funeral program featured a photo of McClenton with his wife, Francine Milton, and a police officer and an appreciation to "Officer M.D. Smith, Metropolitan Police Department detectives, the Prince George's Hospital Center Trauma Unit, and all Emergency Response Personnel for their assistance."
A separate sheet from the police department advertised a reward of up to $25,000 to anyone providing information leading to the arrest and conviction of Milton's killer.
Yvette Alexander, a D.C. council member, praised Milton and challenged reporters. "She knew the story of Southeast Washington. So many people don't know our story. It's not all homicides, failure of schools, poverty. It's about the love we have for our community.
"We're going to get who did this," she continued. The killers "do not know the God that we know. I challenge you to show young people love so they know that someone cares about them, and we won't have to go through this again."
To the news media, Alexander said, speaking of the homicide, "This is not our story."
Community activist Philip Pannell urged pastors to attend a regularly scheduled meeting next Saturday on addressing issues of violence. "We have to put an end to this no-snitching code in this community."
Cora Masters Barry, wife of the late former mayor Marion Barry and a community figure in her own right, said her husband was surprised the first time Milton interviewed him. "She asked me questions I wasn't even thinking about," she quoted Marion Barry as saying. Milton was an example of "how to live your life."
Julianne Malveaux, the economist and columnist, appeared by video. Milton had worked for Malveaux as a fact checker. "She loved her community. She loved us," Malveaux said. "She wanted to report on the people east of the river who never attracted the attention of the Washington Post or the New York Times.
"She was an amazing copy editor." Moreover, "she made you think," Malveaux added. The story of her death at 27, she said, "would be the kind of story that she'd dig into.
"They shattered her body [but] her spirit lives on in each one of us." [Updated June 6] 
Ellison L Barber, WUSA-TV, Washington: Community mourns death of DC journalist

Jackie Bensen and Andrea Swalec, WRC-TV, Washington: 14 Dirt Bike Riders Sought After Reporter Killing

Mike Conneen, Roz Plater and Sam Sweeney, WJLA-TV, Washington: At wake for Charnice Milton, her father makes plea for help finding her killer

Andrew Lightman, Capital Community News: Charnice Milton (1987-2015): The Community Reporter
Study: Women Generate 37.3% of News to Men's 62.1%
"Inequality defines our media," said Julie Burton, president of the Women's Media Center, in a report from the center Thursday.
"Our research shows that women, who are more than half of the population, write only a third of the stories. Media tells us our roles in society — it tells us who we are and what we can be. This new report tells us who matters and what is important to media — and it is not women."
The center also reported, "As the 2016 presidential campaign takes shape, WMC's original research shows that in 2014, men reported 65 percent of all U. S. political news stories. . . .
"For the second consecutive year, the WMC commissioned its own study of how many women were among the nation's journalists and the issues they were assigned to cover.
"Men were more likely to write or report on the topics of politics, criminal justice, science, sports and technology, according to WMC's 'Divided 2015: The Media Gender Gap,' a three-month analysis is part of the Women's Media Center Status of Women in U.S. Media 2015 report. This study looked at the nation's 10 most widely circulated newspapers, the national evening news broadcasts, the most-viewed Internet news sites and two international wire services.
The center added: "WMC's research examined 27,758 pieces of content produced from October 1 through December 31, 2014. Only three outlets achieved or exceeded parity: the Chicago Sun-Times, The Huffington Post and the two anchor chairs at PBS [NewsHour].
WMC also found that:
"Overall, men generated 62.1 percent of news; women generated 37.3 percent.

"In evening broadcast news, [men] were on camera 68 percent of the time. These include appearances by anchors as well as correspondents. Women were on-camera 32 percent of the time.

"In print, men wrote 62 percent of all stories in 10 of the most widely circulated newspapers. Women wrote just 37 percent.

"On the Internet, men wrote 58 percent of content at four online news sites. Women wrote 42 percent of the content.

"On the wires, men wrote 62 percent of the content. Women wrote 38 percent. . . ."
Al Jazeera Spotlights Unsafe Water in Black Belt
"For decades, across a region known as the Black Belt for its past as Alabama's cotton capital, poor counties have struggled with inefficient or non-existent sewer systems," Ashley Cleek reported Wednesday for Al Jazeera America.
"Much of the soil is a chalky clay that prevents water from percolating into the earth, causing septic tanks to back up, lagoons to run over, and sewage to pool in yards and roads. According to census data from 2010, only around 20 percent of the people in Lowndes County can connect to the municipal sewer, while 80 percent must finance their own method to dispose of waste.
"Scientists and activists worry that the area's inability to deal with sewage poses serious health risks, including the reemergence of parasitic diseases long thought eradicated in the U.S.
"In 2011, the U.N. Special Rapporteur issued a report about poor sanitation and the access to safe drinking water throughout the U.S. The report highlighted communities in California's San Joaquin Valley, in Appalachia, and Alabama's Black Belt.
"These are regions that have been historically poverty-stricken with little access to higher education or steady employment, and where life and infrastructure have barely improved in decades. The Alabama Department of Public Health estimates 40 to 90 percent of households have either inadequate or no septic system and of the systems that have been installed, half are failing. . . ."
Meanwhile, more than 200 faith leaders signed a letter to the members of the Congressional Black Caucus [PDF], requesting their support for EPA's new Clean Water Rule. "The signers include Black clergy from Texas to the midwest to the East coast," a news release said. "Among the many bishops and reverend signers is the highly regarded head of the African Methodist Episcopal Church (AME) church, the oldest independent denomination founded by Blacks in the world. . . ."
The first two signers were Bishop John Bryant Sr. of the AME Church and the Rev. Otis Moss III of Trinity United Church of Christ in Chicago.
Maynard Helps Train Storytellers on Community, Politics
"Politico announced its summer class of student journalists attending the institute it runs with American University and the Maynard Institute," Corinne Grinapol reported Thursday for Politico.
"The program, launched last summer, will bring 12 undergraduate students to Washington for an 8-day politics- and policy-focused journalism training program that begins tomorrow. Students will work on their skills in digital journalism, enterprise reporting, ethics and cartooning, among other topics, and will have the chance to report for Politico.
"This year's class emphasizes a diversity of personal, regional and educational backgrounds . . ."
Meanwhile, "We're recruiting for the next group of community storytellers," Brenda Payton wrote Thursday for newspapers of the Bay Area News Group, describing the Oakland Voices project. Oakland Voices operates in partnership with the newspaper group and the Maynard Institute.
"In the nine-month program, 10 correspondents receive training in basic journalism skills, including writing, interviewing, photography and video. They write a minimum of one story a month, preferably two, put together photo essays and tweet news from events. The articles are posted on the website oaklandvoices.us and are frequently printed in the Oakland Tribune and posted on the Tribune's website. If that's not enough, each correspondent receives a $1,000 stipend. . . ."
Payton, who coordinates the program, also wrote, "As a journalist for more than 40 years, I've long believed that residents have a better understanding of their neighborhoods than what we see in the mainstream press, particularly when it comes to communities of color. The 2014 Oakland Voices correspondents confirmed that belief and then some.
"In addition, the diversity of the group led to interesting discussions about gentrification, the media's preoccupation with the violent few at huge, peaceful protests, as well as fascinating stories about growing up in Oakland and the history of the city's neighborhoods. . . ."
Joe Garofoli, San Francisco Chronicle: With Warriors in finals, why won't the media just say 'Oakland'?

Ben Mook, Current.org: Nonprofit news site Oakland Local will suspend production, search for new management
A Dissent on Univision Acquisition of The Root
"Two weeks ago Spanish-language television giant Univision announced its acquisition of TheRoot.com, one of the top African American news websites," Jillian Báez wrote Wednesday for alldigitocracy.org.
"Coverage of the merger was quite celebratory and echoed co-founder Henry Louis Gates' statement that 'This bold new partnership between Univision and [The Root] underscores the ties that have long bound people of color together throughout the Western Hemisphere and is a sign of even greater levels of communication, collaboration and exchange between these culturally vital groups of people.'
"But while Gates is obviously optimistic about the venture, I'm a little skeptical. Univision has some issues that no one has talked about that might impact things. For one thing, [its] digital presence, Fusion, is struggling to get traffic to its own website. Secondly, the parent company's history as a serial consolidator and nasty habit of broadcasting racist content makes me cautious about this venture. . . ."
The article states incorrectly that Univision acquired Bounce TV. Rather, Univision and Bounce TV have a distribution agreement. Univision spokesman Jose Zamora, who confirmed the arrangement, said the network would have no further comment.
Boston Herald Hires Zuri Berry as Deputy M.E.
Eight months after the Boston Herald angered community leaders over a cartoon some considered racist, the tabloid has hired Zuri Berry, a black journalist, as deputy managing editor for news and multimedia.
"Zuri has built a career in steering news organizations through the challenges of new media platforms to extend their reach and reader engagement," Herald Editor-in-Chief Joe Sciacca said Thursday in a staff-written story.
" 'Smart, energized and committed to journalism, he has a strong appreciation for the collaboration needed to make a multimedia newsroom work,' Sciacca said.
"In his newsroom leadership role, Berry will focus on expanding and enhancing the Herald's integrated print and Web reporting initiatives, radio and video. . . ."
Berry arrives from WFXT-TV in Boston, where he served as manager of Web content, supervising digital staff on news projects. Previously, he worked at the Boston Globe's Boston.com as a content producer and writer, spearheading sports coverage.
The Herald met with the Boston chapter of the NAACP after the cartoon controversy. Chapter President Michael Curry told Journal-isms by email Friday, "That meeting led to more frequent conversations with the Herald leadership, who expressed an interest in identifying candidates of color for openings in order to broaden their pool of applicants.
"The Boston NAACP, and likely others, responded by offering super-talented journalists of color from across the nation, who would make good additions to the Herald staff. I'm hopeful that Zuri is just the first of many to come…"
Sciacca did not respond to a request for comment. Gary Washburn, president of the Boston Association of Black Journalists, said the Herald did not approach him about a candidate.
David Meltzer, chief international officer of the American Red Cross, responded Friday to a Pro Publica-NPR investigation of its relief efforts in Haiti. "Did the American Red Cross only build '6' new permanent homes? Yes, these were part of a pilot project outside of Port-au-Prince," Meltzer wrote, in part. "As the project progressed, we learned a number of lessons that helped us revise our long-term shelter plans. The solutions we decided on ultimately helped more people than can be served through new construction efforts and could be implemented faster, helping people living in camps get back into safer homes and conditions sooner. . . ."

"AAJA is pleased to announce Richard S. Holden as the winner of the 2015 Leadership in Diversity Award, " the Asian American Journalists Association said Thursday. Holden "was the executive director of the Dow Jones News Fund from 1992 until his retirement in 2014. Before that, he spent 20 years in various editing positions at The Wall Street Journal in New York and The Asian Wall Street Journal in Hong Kong, where he was one of its founding editors in 1976. . . . In addition, Mr. Holden spent more than 25 years as a faculty member at the Maynard Institute's Editing Program for Minority Journalists at the University of Arizona and the University of Nevada-Reno. . . ."

"A crew working for NBA Entertainment lost more than $40,000 in equipment after thieves broke into their van in Oakland, police said Thursday," Harry Harris and David DeBolt reported Thursday for the Oakland Tribune.

Al Jazeera English's former Cairo bureau chief Mohamed Fahmy spoke with HuffPost Live on Wednesday about the terrorism charges brought against him and two other journalists in Egypt, and his decision to sue his employer, Kira Brekke reported for Huffington Post. "We ask [Al Jazeera] very clearly in the office when I started my job, 'Are you legal in Egypt?' And they told us, 'Yes.' The truth is they weren't, and we found that out in the cage. Now, that's a misdemeanor to operate without the proper licenses, but it's also jail time and I will pay for it, not the network managers, and they should be accountable. . . ."

Kevin Olivas, formerly recruitment and guidance manager for the National Association of Hispanic Journalists, is joining the Baltimore-based Sinclair Broadcast group as news recruitment manager. He will be "working with news directors on recruiting" for on-air and behind-the-scene news jobs, Scott Livingston, Sinclair's vice president for news, confirmed for Journal-isms by telephone on Friday.

Suzette Hackney, editorial writer and columnist at the Blade in Toledo, Ohio, is joining the Indianapolis Star as community engagement editor and columnist, Ronnie Ramos, managing director at the Star, told Journal-isms. "We're excited to have her join our management team," Ramos said by email.

"As we told you last month, when Don Lemon was caught in his dressing room by Ashleigh Banfield mid-Periscope, CNN is bringing back the CNN Quiz Show," Mark Joyella wrote Friday for TVNewser. "Airing Monday, the second edition of the newsy game show focuses on the 1970's. Host Anderson Cooper is back, but the teams have changed. This time, John Berman – who rocked presidential trivia the first time out – is paired with Don Lemon, who did not. . . ."

"In 2008, Congress enacted the Emmett Till Unsolved Civil Rights Crime Act that provided funds for opening up cold case files of murder cases during the civil rights era," the Journal of Blacks in Higher Education reported Wednesday. "Since 2011, Emory University in Atlanta has offered a course on the cold case files. Students are instructed on investigative journalism techniques and then pursue leads on cold case files from Georgia's past. . . ." Hank Klibanoff, formerly of the Atlanta Journal-Constitution, is director and co-teacher of the project. The website went live in January.

"The 'gatekeeper' of Hardball is, with all due respect, heading to Bloomberg," Chris Ariens reported Thursday for TVNewser. "Querry Robinson is among a half dozen new staffers joining Bloomberg Politics, TVNewser has learned. Robinson will be the new lead booker for With All Due Respect, the network's nightly political program hosted by Mark Halperin and John Heilemann. . . ."

"The 'Live from the White House' series is usually President Barack Obama's show," Sarah Wheaton reported Thursday for Politico. "But not all of his interviews with anchors from regional TV stations this week worked out quite as planned. . . . at least a couple of the five regional interviewers invited to the White House on Wednesday for a pep talk about the benefits of Obama's Pacific free-trade agreement didn't quite follow the pattern. . . ."

Republican presidential candidate Dr. Ben Carson isn't welcomed by most black journalists, according to conservative commentator Armstrong Williams, Carson's business manager, because he doesn't subscribe to the same beliefs as they do. "They want him to still have some shackles in certain areas, and Dr. Carson refuses to be anybody's slave, anybody's puppet," Williams said, according to Greg Richter, reporting Wednesday for Newsmax. "He knows what he believes, he believes he knows what works and what can work better. And so he's not going to be defined in some box that somebody can check off." Meanwhile, Robert Costa and Philip Rucker reported Friday for the Washington Post that Carson's candidacy "has been rocked by turmoil with the departures of four senior campaign officials and widespread disarray among his allied super PACs. . . ."

Stacey Patton, a senior enterprise reporter for the Chronicle of Higher Education, adjunct professor of American history at American University and the author of "That Mean Old Yesterday: A Memoir," is the 2015 winner of the Vernon Jarrett Medal for Journalistic Excellence, the School of Global Journalism and Communication at Morgan State University announced on Monday. The medal, and a check for $10,000, is to be awarded to Patton during a ceremony on June 16 at the Open Society Foundations offices in New York.

"The Oprah Winfrey Network has decided to pull the plug on Jay Williams' docu-series midway through production," Chris Witherspoon reported Wednesday for theGrio.com. A March release announced, "On the heels of the highly-rated and controversial Iyanla: Fix My Life multi-part mega fix featuring Atlanta resident Jay Williams who says he fathered 34 children with 17 different women, OWN follows Jay as he works to put his life and relationships in order. . . ."

At least four journalists have been attacked in Nigeria, and one forced to flee his state, in the past week, according to news reports and the Committee to Protect Journalists. The attacks occurred in the same week that CPJ "wrote an open letter to new President Muhammadu Buhari, who took office on May 29, calling on him to take steps to ensure journalists are able to work freely without the fear of reprisal. . . ." CPJ also said,   "Security forces are the most frequent perpetrators of violations against the press, according to the Lagos-based International Press Centre. . . ."

Kuwait on Thursday closed the privately run Al-Watan satellite television channel, which has been critical of the government, citing financial reasons, Agence France-Presse reported on Thursday. "The commerce and industry ministry said it has revoked the commercial licence of the company that owns the channel after it lost most of its capital. . . ."

In Nigeria, Chidi Opara, chief correspondent of the News Agency of Nigeria, was reported kidnapped by unknown persons, Amby Uneze reported Friday for ThisDay newspaper. The governor of Imo state "has expressed shock on receiving the news of the kidnap of the lady and wondered why a journalist who is not a money bag could be kidnapped for ransom. . . ." The ransom demand was originally 7 million Naira ($35,185) but was dropped to 1 million Naira ($5,026).