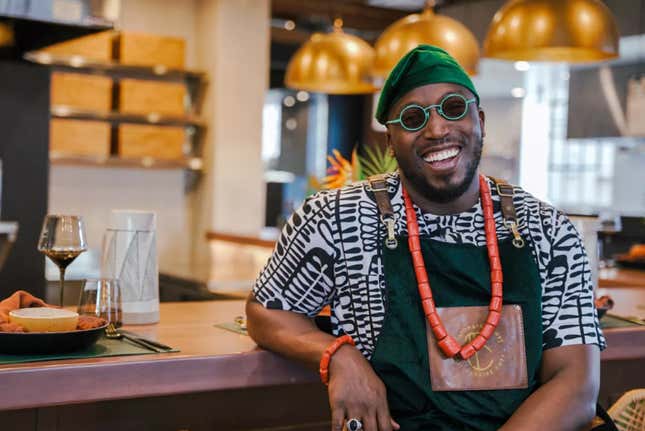 With Frank Ocean's ghastly performance the first weekend of Coachella in the rearview mirror and the second weekend of the annual music festival rapidly approaching, I suppose now is the opportune time to explore some of the other aspects of one of the most profitable festivals on planet Earth outside of its claim to fame: the grandiose music performances.

Are Black San Franciscans Getting $5 Million Each in Reparations?
The Parties
The unfortunate truth about Coachella is that while there's an 87.2 percent chance you'll get your entire life attending the festival, not everyone is the heir (or heiress) to an international drug trafficking empire and can afford to go. That being said, there's still plenty of foolishness and fuckery to get into, either via exclusive shindigs, official festivities, or backyard boogies at your friendly neighborhood Airbnb.
And while the opportunities to collect hangovers and remorse are endless, since this past weekend was my very first Coachella, I made it a point to bounce around the desert and hit up as many parties as humanly possible. From Andre Power's popular Link Up transforming into a full-fledged pool party; to Hot Spring's best-kept secret, See You Soon, cranking out good music and even better energy; to Interscope planting their flag in Palm Springs; there was no shortage of sublime options all weekend—as evidenced by the assortment of wristbands on my arms looking like radioactive casts. Zoeasis also made the cut, but once the sun set, the onus fell on familiar faces like Patron El Alto and Don Julio to bring LA nightlife to the desert.
On Friday, Nylon House was the belle of the ball. With its bright, colorful aesthetic, frequent celebrity sightings, and generous offering of free chicken tenders—for the record, this is the proper way to secure the Black vote—an unforgettable night was had. Then on Saturday, it was STURDY .Oasis Hydrated by Liquid I.V. that came correct with plenty of Patron and Afrobeats, while the Neon Carnival seemingly took over Instagram.
The Events
During Coachella, while there are a plethora of invite-only brunches (Sturdy anyone?) and other soirees galore, it was rapper Belly who kicked things off with his first annual Sandbird Invitational Celebrity Golf Tournament on Thursday. But if golf isn't your ministry, how does an intimate, four-course, farm-to-table meal sound?
Prepared by LA's Chef Tolu Eros, this delicious Outstanding in the Field feast took place dead smack in the middle of the Coachella festival grounds on Saturday and included a generous helping of pepper soup, jollof rice, and enough Aperol Spritz to imbue your heart with joy. But more importantly, it was a once-in-a-lifetime experience because aside from the location—when's the last time you had a superstar chef make you dinner in the middle of a massive music festival?—it's a dinner shared with over 200 people.
The Activations
When you have hundreds of thousands of attendees swarming your festival, with millions of others watching from home, you'd be a fool not to capitalize off of the perfect opportunity to promote your brand. That being said, while activations were both plentiful and unique, two in particular stood out amongst the crowd.
At Soho Desert House, Ciroc introduced its latest multiverse variant, Honey Melon, with an elaborate setup that included a cocktail bar, pickleball court, custom bucket hat stitchings (I put "Black AF" on mine because of course, I did) and other goodies. While at the festival grounds, Aperol Spritz commandeered everyone's attention by bringing a little slice of Italy to the desert with its official festival footprint: the Aperol Spritz Piazza. With its bright orange decor, dynamic photo booth, and brand ambassadors on hand to break down the intricacies of creating the perfect Spritz, it's no surprise their activation was literally overflowing with visitors as Coachella attendees were encouraged to "join the vibe."
So, yes; while watching our favorite Spotify superheroes perform our favorite songs (and bring out surprise guests) is cool, there's plenty to love about Coachella outside of merely the music.