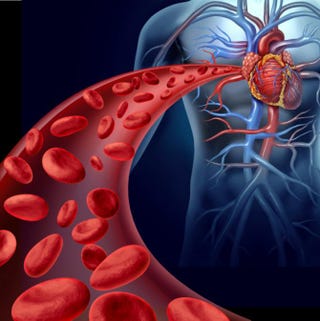 Black Americans are twice as likely to develop heart disease as white Americans, and a gene may yield a clue as to why, a new study has found.
According to the New Scientist, the fragments in the blood, or platelets, form blood clots—components of heart disease and heart attack—more easily in African Americans.
"Unexpectedly, we found that platelets from black donors clotted faster and to a greater extent in response to the naturally occurring clotting agent, thrombin," Paul Bray of Thomas Jefferson University in Philadelphia told the New Scientist.
"This provides a new understanding of the effects of race on heart disease and other blood-clot related illnesses," added Bray, who led the work.
For the study, blood samples were taken from 70 black and 84 white volunteers. It was found that the gene that produces a particular type of protein, which activates clotting, is four times more active in blacks than in whites.  
"Compared with white patients, black people have a twofold increased incidence of heart disease and a lower long-term survival," Bray said. "The reasons for this disparity are complex, but even when socioeconomic and environmental factors are considered, the survival of black heart attack patients is two-and-a-half times lower than in white patients."
Bray advocates for more clinical work in order to ensure that there are medications that work for everyone.
"Black people are very poorly represented in most clinical studies on heart disease," he said. "Our findings suggest doctors cannot therefore assume that heart disease treatment studies on whites will hold true for everyone."
Read more at the New Scientist.