Cissy Houston may have lost Whitney Houston three years ago, but in an interview with Entertainment Tonight, the matriarch of the Houston family still thinks about her daughter every day. Houston had sons before having Whitney but says her connection to her daughter was deeper.
"She's my baby," Houston said of Whitney. "I had two boys before her and I never wanted boys. I love them. They know I love them. But I always wanted a daughter."
Houston said that she was quite close to Whitney and it was unfortunate that her daughter got "caught up" along the way because, she said, of the entertainment industry and her marriage to Bobby Brown. "This business is really bad, you know what I'm saying?" she said. "But she did the best she could.
"My baby tried. She did. She just had the wrong partner, you know?" Houston said about Brown. "Whitney was a very soft and easy person. … She was kind. She was free-hearted. All of that, and sometimes people didn't treat her nice."
As for Houston's granddaughter Bobbi Kristina, who some family members say woke up after being in a coma since January, Houston is putting her condition in God's hands. "She's the same; she's not progressing at all," Houston said.
G/O Media may get a commission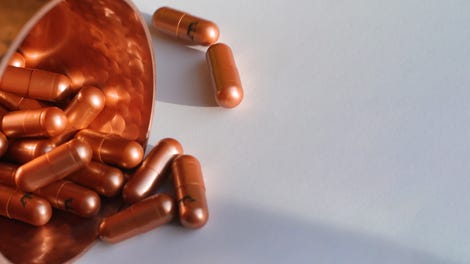 health
The Lyma Supplement
"I'd like to thank everybody who was praying," she said. "Who really knows the worth of prayer, and I'm sure it'll get through. You know, praying along with me. It's all I can tell you. I'm just waiting for whatever happens. We go to the hospital every day and pray, and you know, I talk to [Krissi] because she can still hear, and I rub her hand and whatnot. My daughter-in-law and my son, we do what we can do. The rest is, we can't do anything about, because that's all up to him. We know nothing about his plan."