Chris Rock has been on a truth-telling spree recently. Earlier this week he broke the Internet with his comments about race relations in the United States and his feelings about Ferguson, Mo.
And now he's coming for the world he works in: white Hollywood.
In an essay for the Hollywood Reporter, Rock heavily scrutinized the lily-whiteness of an industry that still doesn't embrace people of color:
It's a white industry. Just as the NBA is a black industry. I'm not even saying it's a bad thing. It just is. And the black people they do hire tend to be the same person. That person tends to be female and that person tends to be Ivy League. And there's nothing wrong with that. As a matter of fact, that's what I want for my daughters. But something tells me that the life my privileged daughters are leading right now might not make them the best candidates to run the black division of anything. And the person who runs the black division of a studio should probably have worked with black people at some point in their life. Clint Culpepper [a white studio chief who specializes in black movies] does a good job at Screen Gems because he's the kind of guy who would actually go see Best Man Holiday. But how many black men have you met working in Hollywood? They don't really hire black men. A black man with bass in his voice and maybe a little hint of facial hair? Not going to happen. It is what it is. I'm a guy who's accepted it all.
Rock also expressed his disappointment at the lack of black women in film and on TV as well:
Or how about True Detective? I never heard anyone go, "Is it going to be Amy Adams or Gabrielle Union?" for that show. I didn't hear one black girl's name on those lists. Not one. Literally everyone in town was up for that part, unless you were black. And I haven't read the script, but something tells me if Gabrielle Union were Colin Farrell's wife, it wouldn't change a thing. And there are almost no black women in film. You can go to whole movies and not see one black woman. They'll throw a black guy a bone. OK, here's a black guy. But is there a single black woman in Interstellar? Or Gone Girl? Birdman? The Purge? Neighbors? I'm not sure there are. I don't remember them. I go to the movies almost every week, and I can go a month and not see a black woman having an actual speaking part in a movie. That's the truth.
G/O Media may get a commission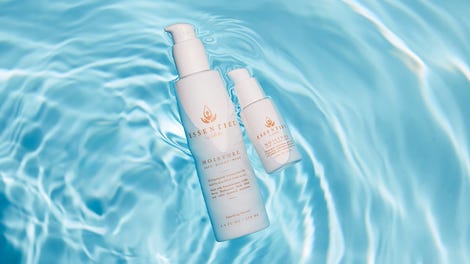 20% off
Essentiel by Adele
As someone who has worked in the industry and pitched ideas to various production companies and TV executives, I can confirm that nothing Rock said is false. The biggest slap in the face so far from Hollywood is when you're picked up to write the comedy you've created about race relations and microaggressions, and the feedback you receive is, "Can you make the racism nicer?" Or the fact that something is "too smart" for TV because it doesn't cast the black characters in the typical race-and-bait way many shows have done for so long.
Whereas the Rocks and Shonda Rhimeses of entertainment are somewhat able to pave their own way, there are other writers and producers of color just trying to get someone to recognize their work. But when you can't get the recognition you deserve and create the work you want to create, you have to pave your own way. And thankfully, the Internet has made that easier for artists such as Issa Rae and Black&Sexy TV.