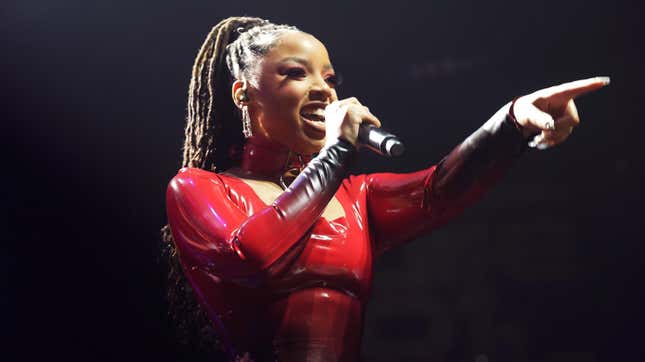 The Prime Video thriller Swarm, which was created by Donald Glover and Janine Nabers, has garnered a lot of controversy since its release. One of the most baffling critiques pertains to Chlöe Bailey's first-ever on-screen sex scene in the pilot episode of the series. Swarm premiered last week at South by Southwest," followed by the Amazon release.
Comedian & Average Joe Star, Deon Cole, Talks TV Writers Strike
Television shows and movies have had sex scenes since forever, and Bailey is in no way inventing the wheel. However, Black representation in entertainment is always a touchy subject. On Monday, TMZ asked Bailey's "Grown-ish" co-star Trevor Jackson what he thought about the controversy as he waited by baggage claim at Los Angeles International Airport.
Jackson stated, "Those are people that are bored," before admitting that he had yet to see the series. However, despite that fact, he made it clear that he fully stands by his Grown-ish co-star.
"It's art. And I support Chlöe in any and everything that she does," he began. "She's an amazing person, and she's an artist. She can do whatever she wants, whatever she feels led to do, you know? It's her life, and she'll always have my support, every time...There's no one way to do life and especially being in the position they're in and under a microscope, every move they make sometimes can be unfair, but my advice to them is don't pay attention to anything outside of yourself."
Bailey, and her sister Halle, have been in the spotlight since they were young girls and though they may be used to the attention, it doesn't make it any easier to deal with. Bailey's debut album, In Pieces, is scheduled to be released later this month.