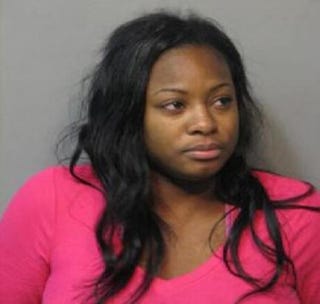 A 27-year-old Chicago woman was arrested Friday at a Denny's restaurant after learning that she was not allowed to share a $4 all-you-can-eat pancake special with her friends, according to the Smoking Gun.
Natasha West was charged with assault and damage to property, the report says. The incident occurred at a Denny's in Oak Lawn, a suburb of Chicago, after the server explained that that unlimited-pancake deal was restricted to a single diner, not the entire table, the report says.
West, who reportedly was under the impression that her purchase meant an endless serving of piping-hot pancakes for the entire table, allegedly flew into a rage when she learned otherwise, according to the Oak Lawn Police Department. West allegedly cursed at the server, threw several punches at the employee, who was not struck, and kicked the door before fleeing the scene with her party without paying the tab, police say.

West was apprehended a short distance away. A friend, Jerome Ivory, 31, was arrested for giving police false identification. 

Read more at the Smoking Gun.