Another day, another case of this country's "finest" proving that they are anything but.

A 10-year-old Chicago boy was shackled placed in handcuffs outside his grandmother's home on Friday after police mistakenly accused him of being a juvenile runaway with a gun.
Chicago Police Supt. Eddie Johnson said Wednesday that police "followed all of the rules and protocols" when they detained 10-year-old Michael Thomas Jr., who matched the description of "a young man 10 to 12 years old that was passing out a gun," according to the Chicago Sun-Times.

G/O Media may get a commission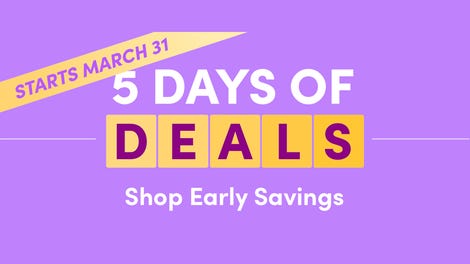 Sale sale sale
Early Savings - Wayfair's Five Days of Deals
"Keep in mind, this is difficult for an officer to tell right off the bat if you're 10 years old, 12 years old [or] 14. … So they handcuffed the kid for safety reasons because he did match that description. They followed all the rules and protocols that we have in place. So I'm not concerned about that at all," said Johnson, who was asked about the incident at an appearance with Chicago Mayor Rahm Emanuel.
In the disturbing video circulating on social media, the little boy can be seen pressed on a police car, crying, and then wetting his pants in fear and humiliation as helpless bystanders can be heard saying, "That's our kid," "Unbelievable" and "He ain't got no gun."
The two unidentified officers justify their actions by saying, "Listen, we got a call about a person who broke out of juvenile hall in blue. We get out the car; that's when he starts running, that's why he's in handcuffs," to which someone off camera replies, "He's scared; y'all killed his father."
NBC affiliate WMAQ-TV spoke to several family members, including Michael's grandmother, uncle and mother, and shared a longer video.
"You can see that he doesn't have any weapons on him," a woman identified as the grandmother says. "I raised up my grandbaby's shirt. He don't have anything on him. Take those handcuffs off of him."
The boy's uncle confronted officers at the scene and could be heard on the cellphone video demanding to know why his nephew was in cuffs.
"They're telling them that someone called them saying that there is a 12-year-old black kid on a bike with all blue on had a gun," the uncle is heard saying in the video. "There was about five little black boys with all blue on."
The boy's mother, identified as Starr Ramsey, demanded an explanation from police after the traumatic, 15-minute incident.
"They need to apologize. He's gonna be scarred for the rest of his life now," she said.
Johnson promises an internal investigation, but don't hold your breath for an apology.
And still, some wonder why black people run from police or cheer when a kid makes them eat his dust.