A Chicago mother was one of the witnesses who saw a man approach the South Side restaurant where she works Thursday and open fire, killing her two sons and two other men.
According to the Chicago Tribune, two young men lay dead inside the restaurant, while another was found dead outside, and the fourth was found slumped against a tree around the corner. The four were fatally shot at around 3:50 p.m. after the gunman walked up to the restaurant and fired shots. The Tribune notes that it was not immediately clear how many of the four were inside or outside the restaurant at the time of the shooting. Police sources said they believe the shooting may have been the result of a gang-related conflict.
Dillon Jackson 20, was found dead outside the restaurant as his mother looked on. His brother, Raheem Jackson, was found dead against the tree. Emanuel Stokes, 28, along with another unidentified male victim, was found dead inside the restaurant.
The brothers' grandmother Georgia Jackson told the Tribune that the pair had gone to the restaurant to get food and to see their mother. After the shooting, the frantic mother called Georgia Jackson to tell her, "They shot Dillon." By the time the grandmother arrived on the scene, the second brother, Raheem Jackson, also had been found dead.
"I just want them to pick him up ... when they get him off the ground, I'll go with him," Georgia Jackson said. "I didn't have kids to lose 'em like this."
G/O Media may get a commission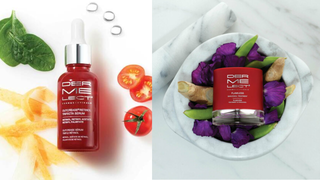 Save $19
Retinol Renewal Kit
The devastated mother could not cope with the loss of her two sons right in front of her eyes.
"I can't go on; my life is over. I'm 'bout to goddamn kill myself," she told the Tribune. "I was standing right here in the window; they killed 'em right in front of me."
Read more at the Chicago Tribune.