A Chicago police officer who faces charges of first-degree murder in an off-duty shooting was released on his own recognizance under electronic monitoring per a Cook County, Ill., judge's orders, USA Today reports.
According to the reports, prosecutors argued that the cop in question, 57-year-old Lowell Houser, brandished a gun and threatened the victim during another incident just weeks before the deadly encounter.
Houser, a 28-year veteran with the Chicago Police Department, was taken into custody just a day earlier for the shooting death of 38-year-old Jose Nieves, who was unarmed. Nieves was shot earlier this month during an argument with Houser on the city's Northwest Side.
Prosecutors say that Houser called 911 after gunning down Nieves and told the dispatcher, "Yeah, this is Officer Houser. I have an emergency. A gentleman tried to attack me. I had to shoot him."
G/O Media may get a commission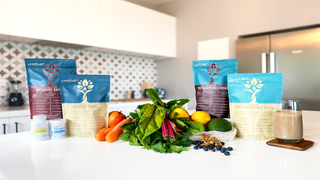 Prosecutors added that the two men, who lived in the same apartment building as a female companion of Houser, had bad blood between them, the report notes. Prior to his death, Nieves had filed a complaint just weeks before, claiming that on Dec. 11, Houser had brandished a handgun and told him to get back into his apartment, Assistant State's Attorney Lynn McCarthy said.
Defense attorney William Fahy countered that Houser only acted because Nieves threatened to shoot him and reached toward his waistband.
"This is not first-degree murder," Fahy said. "This is self-defense."
The only firearm recovered from the scene, however, was Houser's service weapon.
USA Today reports that on the day of the shooting, Jan. 2, Nieves and a friend were moving boxes into Nieves' apartment when Houser left the building and got into his car. Houser lowered the window of his car and allegedly asked Nieves' friend why he was helping out.
"You know he treats women badly?" Houser allegedly asked the unidentified friend.
Nieves reportedly asked the friend what Houser had said, and then approached the officer, who was still in his vehicle. McCarthy said that Nieves told Houser that if he had a problem, the officer should relate the problem to Nieves instead of the friend. The friend said that Nieves then walked away.
A neighbor heard the two men arguing and saw both men standing on the street just before the shooting. The neighbor went back to watching TV but then heard a loud bang. When the neighbor looked out the window again, he saw Nieves standing in front of his friend's car and Houser standing near the driver's-side window of his own vehicle, with a gun pointed at Nieves. The neighbor then said he heard two more bangs before he saw Nieves grab his chest and fall to the ground.
An autopsy done by the Cook County Medical Examiner's Office revealed that Nieves suffered from multiple gunshot wounds, including one that entered through his lower back and then lodged into his chest.
Read more at USA Today.