On March 23, 2005, police officers arrested 32-year-old Ben Baker for dealing heroin in Chicago's Ida B. Wells housing projects. After his arrest, Baker filed a complaint claiming he was framed by the officers. In December 2005, the same police officers arrested Baker and his wife during a traffic stop after officers said they found cocaine in the car.
During the trial, Baker and his wife, 34-year-old Clarissa Glenn, introduced two statements from two separate drug dealers saying they paid one of the officers, housing authority police Sergeant Ronald Watts, thousands of dollars in exchange for protection while dealing in the housing complex.
Baker testified that Watts and his crew repeatedly tried to shake him down for money and when he wouldn't comply, they framed him by planting the drugs. The officers testified they knew nothing about bribes and that Baker was lying.
Baker was found guilty of felony drug possession and sentenced to 14 years on the heroin charge. He eventually agreed to plead guilty and serve four years on the cocaine charges in exchange for his wife receiving probation.
At sentencing, the judge told Baker:
"If something should happen in the future—where has happened before as you may have read about in the paper in the last few weeks police officers do get charged with doing things that are wrong, breaking the law. If that should happen here in this case, I would have no hesitation to vacate all of the guilty findings, judgments, sentences, including the 14 years that you're doing now…If something should develop, then I think your lawyer has told you my position and I would vacate these findings and I would toss out these convictions."
G/O Media may get a commission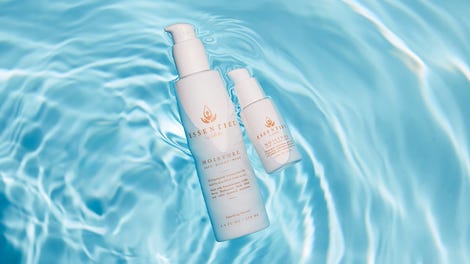 20% off
Essentiel by Adele
On Monday morning, Cook County, Ill. Judge Leroy Martin Jr. overturned the convictions of 18 men who were victims of a corrupt group of Chicago police officers who fabricated evidence, falsified evidence, and planted contraband on suspects for more than a decade.

According to the Sun-Times, the latest batch of exonerations makes 42 overturned convictions, including those of Glenn and Baker, tied to Sgt. Ronald Watts, a rogue Chicago police officer who shook down suspected drug dealers, stole evidence and filed charges against innocent civilians.
Monday's 18 reversals were for cases that were all more than a decade old, spanning between 2002 and 2008, with sentences ranging from probation to four years in prison. The cases were part of the University of Chicago's Exoneration Project, which successfully fought for the exoneration of 15 people, including Glenn and Baker, whose convictions were overturned in November 2017.
Watts, a 19-year veteran of the Chicago Police Department, resigned in 2013 after pleaded guilty to federal bribery charges when he and his partner in crime, Kallat Mohammed, were sentenced for taking $5,200 from an undercover FBI agent they believed was a drug dealer, the Tribune reports.
The first 15 exonerees have filed separate lawsuits against the city of Chicago, claiming the police force was aware of the rogue cops' illegal shakedowns for decades. The plaintiffs claim that the department's "code of silence" enabled Watts to extort money, falsify reports, tamper with evidence and plant guns and drugs on innocent Chicagoans for more than 20 years.
The first complaint was filed against Watts in January 1996, when the officer allegedly blackmailed a suspect for $2,297 after planting drugs in an apartment. A Chicago Police Department whistleblower said in a sworn deposition that the FBI was aware of Watts' activities since 2008, while a retired Chicago Internal Affairs Division officer testified that he knew about Watts' racket since 1999, according to the Exoneration Project's timeline of the case.
No one is sure how many people Watts, Mohammed and their cohorts framed. In April, prosecutors barred 10 police officers from being called as witnesses in criminal court, according to The Tribune. Fifteen officers with ties to Watts have been placed on desk duty.
Watts was sentenced to 22 months in prison.