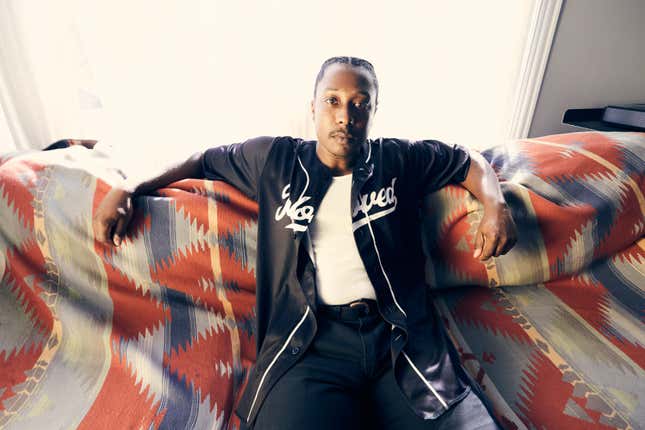 On his new acoustic single, "Tyler, Forever," Chicago-based emcee McKinley Dixon pensively mourns the loss of his late friend over stripped-down jazz melodies that sonically express his suffering. This version of the song—out today—is part of his Kitchen Table sessions and is inspired by visionary artist Carrie Mae Weems.

Jabari Banks On A Potential Bel-Air Musical, Fresh Prince Cameos, & A Game of 'Which Aunt Viv?'
Her seminal photo collection, entitled The Kitchen Table Series, was released in 1990 and captured intimate moments representing the complexity and beauty of the Black experience. Dixon tells The Root that with "Tyler, Forever," he—like Weems—wanted to display the intricacies of Black life.
"I feel like a lot of Blackness is filtered through what you feel, but it's still important to see it through the perspective of others. And Black men—within the realms of society—are not allowed to grieve," he states.
"When they are, it sort of is on the backs of Black women. They are allowed to grieve depending on who is taking the brunt of that. My grieving comes from learning and having a community of loved ones. I only know how to speak about what I can speak about through Black women in many ways."
Dixon's sophomore project is on the horizon and will continue to honor Black women like Toni Morrison (who the artist refers to as the "greatest rapper of all time"). He is adamant about using his platform to educate other about Black history. It comes at a crucial time as conservative politicians are using every tool in their arsenal to eradicate critical race theory from being taught in schools.
G/O Media may get a commission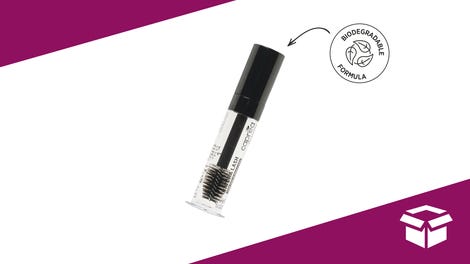 It's $8
20% Off Lash + Eyebrow Serum 2.0 - Caprea Beauty
"I think that if children are not learning [critical race theory] at the beginning, then it's on a lot of other people besides me and my kid to teach 'em. Because if they become an ignorant ass adult then they're gonna get their ass beat by me and my kin later," Dixon jokes. "So I take it with a grain of salt...you still should be reading 'The Bluest Eye.' But it ain't gonna' affect me—I'm still gonna run it, you know?"
He also teases that fans will hear a noticeable difference his upcoming project and For My Mama and Anyone Who Look Like Her (released in 2021). "[The former] is the first record I done in a studio setting, with the max trajectory of how I want everything to sound," Dixon explains.
He also wholeheartedly embraces his unconventional approach to making music. Dixon asserts that this will be heard on the new record. "Experimenting led me to the sound that I have now, which is one that I'm very proud of—it definitely took years to bring to fruition."
"For My Mama was this album that was traveled through distance by not only time but physical distance," Dixon says. "I made [my new] project quicker after I moved to Chicago and saw the magic of the city. People can expect [to hear] me watching magic in front of my eyes and trying to describe those moments."