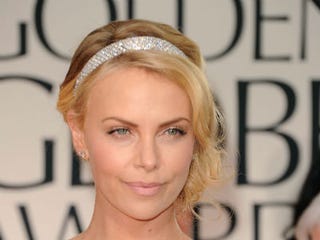 Mo'Nique slims down, tweets workout inspiration: "I want to get to 180," she told audience members during the premier season of her show. "That's an amazing weight for me. I'm still a thick girl, but it's a healthy weight."
Charlize Theron adopts a black baby: According to a source close to the single Young Adult star, little Jackson was born in the United States and is African American. He's Theron's first child.
Chaka Khan streaming live show for scholarships: An Intimate Evening With Chaka Khan takes place live from Agape International Church in Los Angeles on Saturday, March 17, at 8 p.m. PT.
Oprah responds to criticism about Bobbi Kristina interview: She told TMZ she was shocked that people took issue with the interview.
Like The Root on Facebook. Follow us on Twitter.