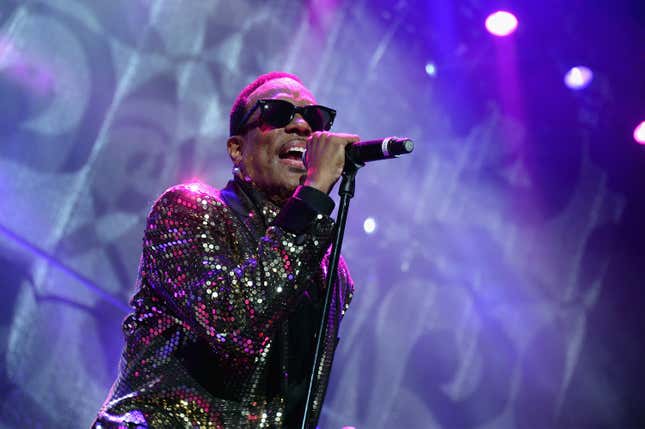 At the risk of showing my age, let me just say they don't make music like they used to. Just in case you kids forgot that he still has it, Charlie Wilson showed up to NPR's Tiny Desk Concert to remind y'all exactly who he is. In fact, he started by giving everyone a quick refresher with "Charlie, Last Name Wilson."

Not that it was ever in question, but Charlie definitely still has the vocals. He straight up gave an R&B lesson on "Computer Love," claiming that he didn't think most fans knew he sang on the classic. That assertion was disputed by one user who responded "If you didn't know Charlie Wilson sang on Computer Love, are you even allowed to apply to Music Biz openings?"
Remembering De La Soul's David Jolicoeur And The Group's Hit Song "Me Myself And I"
After a quick version of "There Goes My Baby," Wilson went to church on "I'm Blessed." He held nothing back as he thanked God for blessing him with success and for finding his way back after he succumbed to alcoholism.
A user expressed how the singer got their day started right, tweeting, "charlie wilson's tiny desk was church for me this morning. i love that man!"
Apparently, Charlie took all of Twitter to church with another user writing, "it's charlie wilson having a praise session in the middle of his tiny desk for me."
While the whole concert was a masterclass in real R&B, Wilson really hit a knockout punch with the closing trifecta of "Yearning For Your Love;" "Sweet Yamz;" and "Outstanding." And I definitely need to take a moment and celebrate his musicians. There is no substitute for an extremely talented, smooth R&B band. Seriously, the music just feels different. But you kids wouldn't know nothing about that.
One fan wrapped it up nicely, tweeting, "something about a Charlie Wilson run just hits your soul different."
And that's it right there. There's a timeless quality to classic R&B that makes you feel it in a way that modern music just doesn't touch. This isn't a knock on current musicians, it's just a fact that there's something special about these classic singers and their songs.