Wakanda may be forever, but Chadwick Boseman is stepping off the throne for a minute to secure his next bag.

Boseman has been cast to portray Yasuke, the first African samurai to wield a sword in Japan. Doug Miro (Narcos) will be penning the script.
Per Deadline:
Erik Feig's Picturestart has teamed with Mike De Luca and his De Luca Productions banner, Stephen L'Heureux and his Solipsist banner, and Boseman and Logan Coles' X●ception Content to produce the film adaptation of the story of Yasuke, who served under Japanese warlord Oda Nobunaga in 16th century Japan.

Yasuke was a native of Portuguese Mozambique who was brought to Japan as a slave to Jesuit missionaries. The first black man to set foot on Japanese soil, Yasuke's arrival aroused the interest of Nobunaga, a ruthless warlord seeking to unite the fractured country under his banner. A complex relationship developed between the two men as Yasuke earned Nobunaga's friendship, respect — and ultimately, the honor, swords and title of samurai.
"The legend of Yasuke is one of history's best kept secrets, the only person of non-Asian origin to become a Samurai," Boseman said. "That's not just an action movie, that's a cultural event, an exchange, and I am excited to be part of it."
G/O Media may get a commission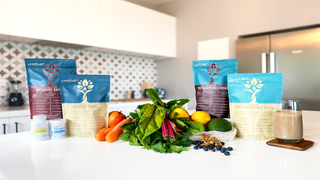 Perhaps Boseman will finally be able to escape having to do the Wakanda salute at every single function. Or ... maybe the fandom for this film will grow just as large and every time he makes an appearance, someone asks him to swing an imaginary sword. We shall see.