Federal data on race are collected for a reason: They're used to enforce anti-discrimination laws, to draw political districts based in part on a community's racial makeup and more. But the number of people who found the racial options provided on the 2010 census inadequate and wrote in their own identity descriptors (ranging from "Arab" to "multiracial" to "coffee") suggests that the very notion of race, which has always been a murky social construct, is not getting any easier for Americans to pin down.
As sociology professor Carolyn Lieber put it, "It's a continual problem to measure such a personal concept using a check box."
The Associated Press reports:
_About 2.8 million people wrote in responses falling in the white category. The answers, used to describe themselves in whole or in part, included Italian (307,000); Iranian (289,000); Arab (241,000); Armenian (185,000); German (140,000); Irish (126,000); Caucasian (123,000); Middle East (114,000); and Polish (113,000).
_Roughly 1 million respondents were in the black category. They wrote the following terms to describe themselves in whole or in part: black (366,000); Haitian (222,000); African-American (137,000); Jamaican (104,000); West Indies (83,000); African (73,000); Ethiopian (46,000); Negro (36,000); Trinidad and Tobago (34,000); Nigerian (15,000); and Afro-American (7,000).
_Some 18 million were from Latinos who indicated a Hispanic origin both as an ethnicity and race; they checked "some other race" rather than a standard category of white or black. Their answers included Mexican (8.7 million); Hispanic (5.1 million); Latin American (2 million); Puerto Rican (865,000); Spanish (531,000); Salvadoran (332,000); and Dominican/Dominican Republic (295,000).
G/O Media may get a commission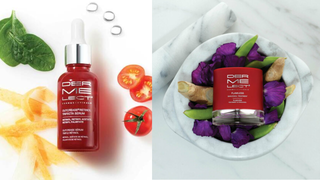 Save $19
Retinol Renewal Kit
_Among multiracial Americans, commonly used terms were mixed (156,000); biracial (77,000); brown (62,000); multiracial (38,000); mulatto (34,000); Eurasian (11,000); Amerasian (9,000); multiethnic (4,700); and interracial (2,700).
The 21.7 million people who wrote in race responses is a baseline number. Not included are people who wrote in answers such as "American," "human being," or "person," which were excluded from the tally as race-neutral terms. A separate census tally of those terms has not yet been done. A 2010 sample survey by the Census Bureau estimated that roughly 20 million people in the U.S. indicated "American" when asked to identify part of their ancestry.
Read more at the Huffington Post.