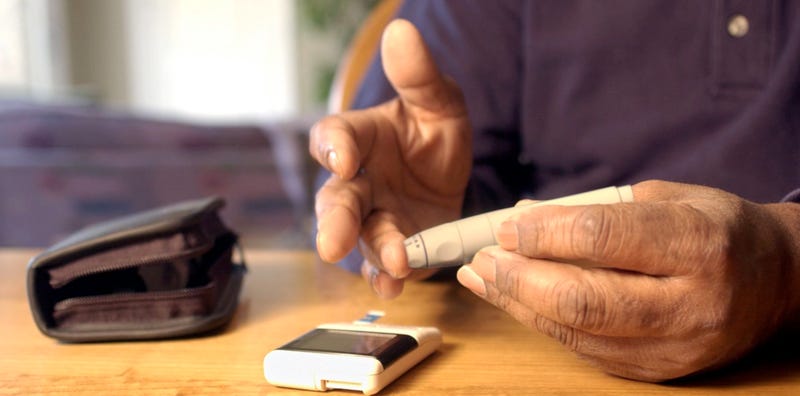 Yahoo News is reporting that a new study is showing that intensive treatment of type 2 diabetes does not lower the result of cardiovascular related deaths, so doctors are urging caution when prescribing this type of treatment.
Health Day reports that patients with type 2 diabetes are at increased risk for cardiovascular disease. Intensive glucose-lowering treatment is widely used for these patients, even though previous research hasn't shown any clear benefits, the researchers pointed out in a report published in the July 27 online edition of the British Medical Journal.
In the new study, Catherine Cornu, a research physician at the Clinical Investigation Centre, Louis Pradel Hospital, in Bron, France, and colleagues reviewed 13 studies that included a total of 34,533 diabetes patients — 18,315 who underwent intensive glucose-lowering treatment and 16,218 who received standard treatment.
Intensive treatment did not significantly reduce cardiovascular death or all-cause death, but it was associated with a 15 percent reduced risk of nonfatal heart attacks and a 10 percent reduced risk of microalbuminuria, an indicator of kidney problems and heart disease, the researchers found.
But intensive treatment was also linked with a more than twofold increase in the risk of dangerously low blood glucose levels (severe hypoglycemia), the investigators noted in a journal news release.
We've got it — intensive glucose lowering should be used with caution because the risks can sometimes outweigh the benefits. Given the number of African Americans with type 2 diabetes, the results of this study are important. Check in with your doctors and make sure that all treatments available are being discussed, not just glucose-lowering treatments.
Read more at Yahoo News.
In other news: Jalen Rose Sentenced to 20 Days in Jail.