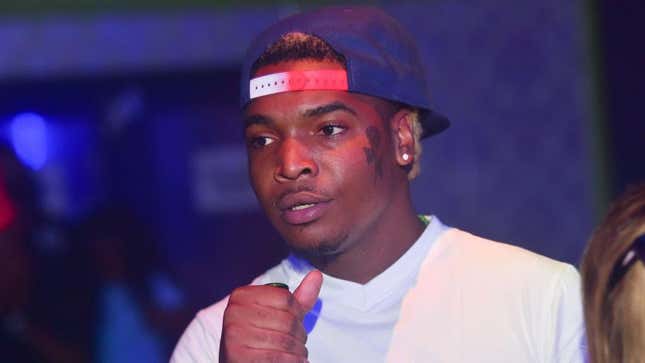 Nearly eight months after the shocking death of up-and-coming Atlanta rapper Lil Keed, loyal fans are finally learning what lead to his death.
Your Favorites Share Their Ideal Verzuz Match Ups at The BET Awards
Born Rahqid Render, Keed was signed to Young Thug's YSL Records and was at the beginning of an already successful and promising music career. But, on May 13, 2022, at the age of 24, he died.
At the time of his death, there were rumors circulating about what may have led to his death, but in an autopsy report from the Los Angeles County Medical Examiner-Coroner obtained by People, it was ruled that he died of natural causes due to eosinophilia.
Eosinophilia is a "higher than normal level of eosinophils," which is a type of "disease-fighting white blood cell." According to the Mayo Clinic, this condition is a sign of a "parasitic infection, an allergic reaction or cancer."
Although the coroner was able to determine the cause of death, they are not exactly sure what led to the condition, according to People.
After the death of the "Nameless" rapper, many other artists in the hip-hop world spoke of their shock and dismay, most notably Lil Gotit, Keed's younger brother. In an Instagram post at the time he wrote, "Can't believe I seened u die today bro I did all my cries I know what u want me to do and that's go hard for Mama Daddy Our Brothers Naychur and Whiteboy #ImaHoldthisShitDown."
Before his death, Keed was in a Georgia hospital after he reported that he was having stomach pain, but left against doctors' advice and did not follow up with the hospital or any other medical professionals. Keed's family confirmed that he did not use drugs or have any other medical conditions. But the Los Angeles coroner did add that he drank alcohol and smoked a vape pen, according to People.
While he was alive, the Atlanta rapper released a plethora of mixtapes and two studio albums. His debut studio album, Long Live Mexico, featured many popular rap artists including Gunna, NAV, Young Thug, Moneybagg Yo, Lil Uzi Vert and Roddy Ricch.
His last full-length album, Trapped on Cleveland 3, was released in August 2020 and also featured some of the biggest artists in the game including Lil Baby, Travis Scott, Future and Ty Dolla $ign.