Can you imagine Cardi B starring in a reboot of the television series The Nanny? She would be perfect, right?
As The Root's resident Cardi-ologist, I know that my opinions on her can be somewhat biased, but I am not the only one who thinks she would be foolproof for a reboot of the show. Fran Drescher, who played the titular role in the '90s sitcom, recently told PeopleTV's Chatter that she would love to have the Bronx rapper play her daughter in a reboot of the series.
"I'm totally down with doing it," she said. "I don't know what is going on with some of these networks out there because they do not seem to be hip to the fact that there's an obsession amongst millennials for the show and moi!"
Yes, we would love to see The Nanny make a comeback because it was a hilarious show.
Drescher also told Chatter that Cardi would be her dream castmember.
"I wanna do a sitcom with Cardi B," Drescher said. "Wouldn't she be great as my daughter?"
G/O Media may get a commission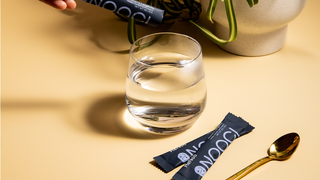 Yes, Fran, she would.
It's not just the similarity in the way both women speak. It's not just their similar tastes in fashion. It's the appeal of mixing the old with the new. If you are going to do a reboot, do it right.
Drescher said she was flattered in September when Cardi posted a picture of herself on Instagram, clad head-to-toe in cheetah print Dolce Gabbana outfit—complete with matching sunglasses. In the caption, Cardi wrote simply, "Fran Drescher in @dolcegabbana."
"I was so flattered," Drescher told Chatter. "I just thought she paid homage to me wearing animal print and said 'Fran Drescher.'"
"And then I got my juices flowing and thought, 'Wait a minute, she's from New York, we both have funny voices, she could be my daughter!'" Drescher added. "Not from me and Mr. Sheffield, I would have to have a man of color. I'm down with the brothers."
Drescher said in June that she and her ex-husband Peter Marc Jacob—the original show's co-creator—were in talks to bring the show back to the small screen.
"We're talking about it. Peter and I are talking about it," Drescher said in June. "We're working on a very big project. It's going to be very exciting for the fans, but I'm not at liberty to announce it yet. But it's gonna be big."
Let's keep our fingers crossed that this happens and that it includes Cardi B.
We're here for it.