A Florida candidate for theU.S Senate is facing heavy criticism from his peers after video surfaced in which he referred to President Barack Obama as an "animal," the Tampa Bay Times reports. 
Carlos Beruff, a Manatee County homebuilder, has been under scrutiny from Democrats and Republicans alike ever since video of the remarks surfaced Sunday. 
"Unfortunately, for seven-and-a-half years, this animal we call president—because he's an animal, OK—seven-and-a-half years, has surgically, and with thought and very smart, intelligent manner, destroyed this country and dismantled the military under not one, not two, but three secretary of defenses," Beruff said in a video recording of the controversial speech. "And they've all written books about it."
The fallout came immediately.
"Mr. Beruff's statement is not only offensive but extremely disrespectful to President Obama's incredible service to our nation," U.S. Rep. Patrick Murphy, a Democrat, said in a statement. "I'm proud to stand by President Obama and his commitment to fighting for Florida families, and I call on Mr. Beruff to immediately apologize for his disrespectful comments. In the U.S. Senate, our diverse state deserves better than Mr. Beruff's clear record of bigotry."
U.S. Rep. David Jolly, a Republican, also chimed in, acknowledging that while he did not agree with Obama's policies, calling the president "an animal" was way out of line. 
"Like many Americans, I believe with the strongest conviction that the president's policies the last seven years have weakened our leadership on the world stage and have weakened us economically here at home, but referring to the president of the United States as an 'animal' is an alarming insult of questionable intent and has no place in American politics," Jolly said. "Carlos should immediately apologize."
G/O Media may get a commission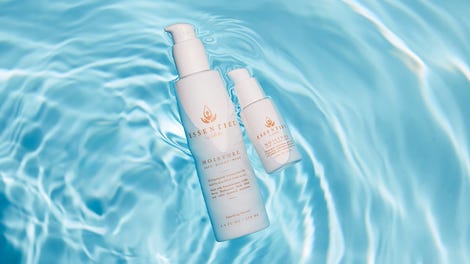 20% off
Essentiel by Adele
However, by all accounts, Beruff is refusing to back down, and his spokesman, Chris Hartline, lashed out in a statement, saying that it was people like Murphy and those who have been "aiding President Obama in making America weaker" who should apologize. 
"When liberals like young Congressman Patrick Murphy cannot defend their views, they resort to name-calling and the politics of racial division," Hartline added. 
Read more at the Tampa Bay Times.