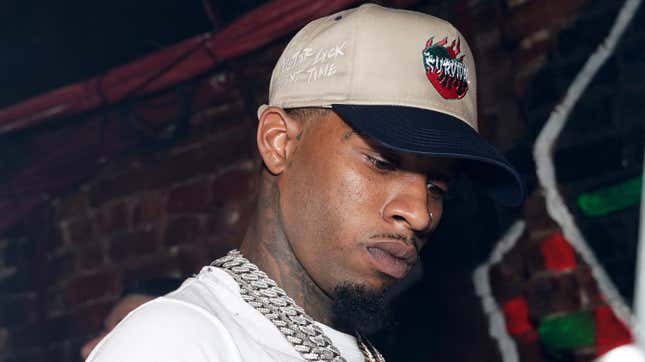 On Tuesday, Los Angeles Superior Court Judge Herriford denied a motion for a new trial from attorneys for Tory Lanez. In December, the rapper was convicted on three felonies for shooting Megan Thee Stallion in her feet.
Making Love Songs: The Story Behind Dionne Warwick's "I Say A Little Prayer"
The legal team for Lanez, who was born Daystar Peterson, believes that evidence was wrongly admitted at the trial Herriford presided over. However, the judge rejected their arguments. Additionally, Herriford said that the barring of the disputed evidence wouldn't have made a difference anyway.
Lanez is currently awaiting sentencing for convictions of assault with a semiautomatic firearm, having a loaded, unregistered firearm in a vehicle and discharging a firearm with gross negligence. He is facing a maximum of up to 22 years in prison. Lanez could also be deported back to Canada.
Lawyers for Lanez plan on appealing to a higher court. They claimed that a post from the artist's Instagram account was inappropriately admitted into evidence. They also said that Megan's testimony that Lanez pleaded with her not to go to police because he was on parole and would face dire consequences was both false as well as an improper allowance of prior bad acts.
They also asserted that DNA evidence that prosecutors used to argue Lanez was the likely shooter didn't meet necessary standards. "I feel that I would be ineffective if we proceeded," defense attorney Jose Baez stated. "Mr. Peterson has the right to due process for which he is entitled."
As Lanez was leaving the courtroom and heading back to jail after a hearing on the motion a day earlier, he urged Herriford to help him by saying "I could be your son. I could be your brother." Lanez's lawyers, who didn't represent him during the trial, said attorney George Mgdesyan made mistakes in Lanez's case because he didn't have enough time to prepare.
As of now, no sentencing date has been set.