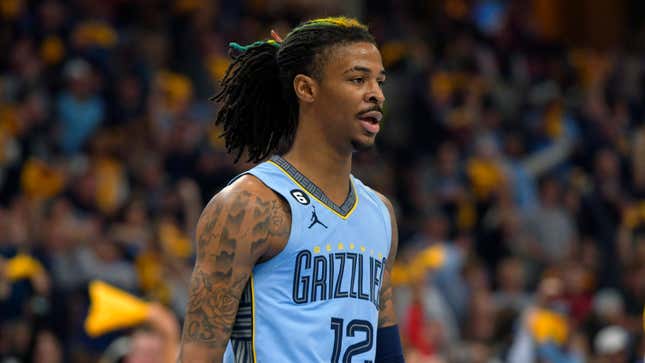 Basketball star Ja Morant has been in the news lately more for his off-court behavior than anything else. The Memphis Grizzlies guard has found himself in hot water numerous times posing with guns on social media, with his latest video leading to an indefinite suspension from all team activities by the Grizzlies.
MAC'S Whitney Houston Make Up Collection Is Our Swag Of The Week
The footage also led to an investigation from the NBA. Host Skip Bayless shared on his podcast, the "Skip Bayless Show," that Lil Wayne wants to help Morant correct his ways. He also said that Weezy is trying connect to the basketball star directly.
Bayless explained:
"Lil Wayne - I said this on a previous podcast, texted me, he said, 'Hey, can you connect me with Ja? Because I could help him. I've been there, I've done all this, I've wound up in prison on Rikers Island. I know what happens. I know where you can go wrong, and I know what's right.' I said I'll try. I reached out to Ja. Would you sit with Lil Wayne? Would you talk with Lil Wayne? Wayne would fly to him, he'd fly to Memphis in a heartbeat... I got nothing back from Ja. Didn't expect anything back."

Wayne isn't the only celebrity who wants to give Morant advice. Ice Cube, Cam'ron and Shannon Sharpe (Bayless' former co-host on the show "Undisputed") all have voiced their concern for the athlete. NBA commissioner Adam Silver has stated that the league's investigation has ended, and Morant's punishment would be announced after the completion of the NBA Finals.