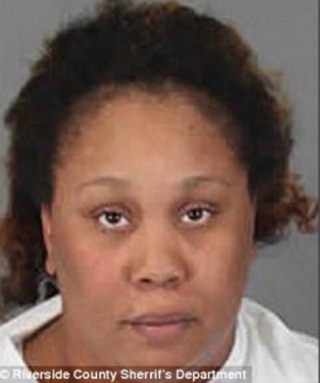 A California mother and her boyfriend prostituted the woman's two daughters, one of whom is 14, authorities told the Press Enterprise.
According to the newspaper, Antwana Muhammad, 38, and Charles Anthony Smith, 32, were arrested last week after police began investigating allegations that the couple were exploiting the woman's 14-year-old daughter. During the investigation, police learned that the woman's adult daughter was also being exploited.
The Press Enterprise reports that the couple placed online ads advertising the teen and her sister for sex. Authorities told the newspaper that the mother also drove her daughters to appointments and told them how much to charge for each act. Authorities said Muhammad and Anthony kept all the proceeds.
Police arrested the couple, who remain in jail on $225,000 bail, and placed Muhammad's other children with child protective services.
Read more at the Press Enterprise.