A California family is demanding answers after it says the negligence of staff at San Joaquin General Hospital led to the death of a 15-year-old girl.
Yunique Morris was a healthy, energetic student and cheerleader at Weston Ranch High School in Stockton, Calif. However, at the beginning of the month, the 15-year-old died after complaining of ongoing chest pain for two weeks, Fox 40 reports.
Yunique was seen by her doctor at San Joaquin, where her grandmother Wanda Ely said that the doctor diagnosed her with chest-wall pain. The teen was given pain medication and antibiotics and then put on bed rest.
"Her health just started going downhill," Ely told the news station. "It got to the point where she couldn't even go up and down a flight of stairs without getting out of breath."
A few days later, the teen returned to her doctor after not feeling any better. However, the doctor insisted that Yunique's illness was nothing to worry about and that she was experiencing inflammation, according to the report. Yunique's mother, worried about her daughter, asked for an X-ray, but the staff response was still the same: Yunique was going to be fine.
G/O Media may get a commission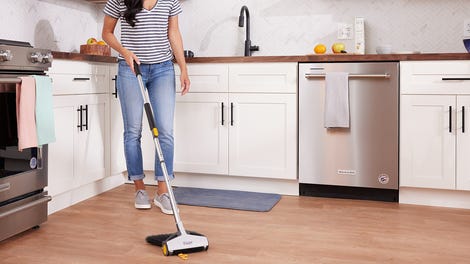 BOGO 50% Off
Flippr - BOGO 50% Off
However, more days went by and the 15-year-old was still ill.
"She felt nobody is helping her and she didn't really understand what was going through her body, but she knew something wasn't right," Ely said.
Then, everything unfolded Thursday when Yunique sent her mother a text message.
"I NEED TO GO TO THE HOSPITAL, I JUST PASSED OUT, I'M THROWING UP NOW," the message read.
Yunique's older brother rushed her to the emergency room at San Joaquin, where doctors uncovered several blood clots in her chest. But it was too late. Within hours, Yunique was dead.
"My granddaughter was walking around suffering from these blood clots for a period of two weeks and us not knowing that these were going to be her last days," Ely added.
An autopsy is currently being conducted at the Children's Hospital in Oakland. The family will not know what exactly happened to the vibrant 15-year-old until those results are returned. An administrator with San Joaquin declined to comment on the case, citing patient confidentiality.
In the meantime, Yunique's family has launched a GoFundMe campaign to help with funeral costs.
Read more at Fox 40.