Some will call it karma. But whatever the cause, after filing for Chapter 11 bankruptcy protection in August, Barneys will be the next luxury retailer to end its legacy, following the demise of Henri Bendel last year.
According to the New York Times, the 96-year-old retailer is being "sold for scrap." Much to the chagrin of its loyal fan base, the Barneys name has been acquired by Authentic Brands Group (which also owns Nine West and Juicy Couture) and is expected to be licensed by Saks Fifth Avenue, among others. Saks is reportedly planning to create "shop-in-shops" for the legacy brand.
The aim, says Authentic Brands, is "building a business model that will adapt this legendary brand for the future of experiential luxury."
As for Barneys' retail locations (including its Warehouse outlets), liquidations are expected to begin as soon as next week, "starting with private sale events for Barneys' 'most loyal' shoppers," reports the Times. In all, 15 of its 22 stores are expected to close nationwide, including locations in Chicago, Las Vegas and Seattle, seven Warehouse locations and five concept stores. Flagships in New York, San Francisco, Los Angeles, and Boston are expected to remain open for the time being, as will Barneys' online presence. Gift cards will be honored through Nov. 7.
As Refinery29 reports:
Barneys' flagship store on Madison Avenue will remain open for another year, while most of its remaining stores will close. According to the Times, the 275,000-square-foot space will become a "four-floor pop-up with entertainment that fosters creativity and community." The liquidation sale at Barneys retail locations and website will be 5%-20% off, while the prices at Barneys Warehouse will be discounted by 20%-30%.
G/O Media may get a commission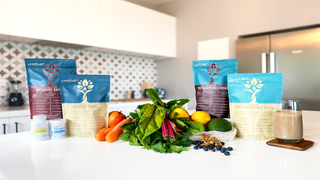 But as the Times also reports, those seeking deals from the demise of Barneys are likely to be disappointed, at least, at this early stage. Many enterprising shoppers found themselves disappointed by the initial discounts offered on the luxury goods in-house, which were reportedly only 5 to 10 percent off and excluded LVMH brands. According to Scott Carpenter, president of retail solutions at B. Riley Financial's Great American Group, which purchased Barneys' assets and is now orchestrating its liquidation, those discounts should eventually deepen, "based on a somewhat mathematical, somewhat artful formula." B. Riley estimates the worth of Barneys' merchandise at approximately $500 million.
But what was the mathematical formula that failed—and ultimately felled—Barneys? Some speculate its laser focus on exclusivity was the culprit, alienating certain crucial demographics with its limited size ranges and Eurocentric image. In recent years, the Manhattan flagship had been dogged by multiple reports of racial profiling, ultimately paying out over a half-million dollars in settlements. Nevertheless, the retailer has also been credited as the launching point for now-famed fashion labels like Giorgio Armani, Azzedine Alaïa, Comme des Garcons, Christian Louboutin and Ermenegildo Zegna, among others (h/t the Times).
"For more than 90 years, Barneys New York has been an iconic luxury specialty retailer, renowned for its edit, strong point of view, creativity and representation of the world's best designers and brands," said Daniella Vitale, the chief executive officer and president of Barneys, via a press release obtained by Refinery29. "Like many in our industry, Barneys New York's financial position has been dramatically impacted by the challenging retail environment and rent structures that are excessively high relative to market demand."
Vitale resigned from her post on Friday.