On Jan. 12, 2010, Michael LaPorta was left permanently disabled after suffering a gunshot wound to the head.
According to the Chicago Sun-Times, the bullet that severely injured LaPorta came from Chicago Police Officer Patrick Kelly's service weapon, and a lawyer representing LaPorta's family says there is "overwhelming evidence" that Kelly—who was a close friend of LaPorta's—shot him. The lawyer accused the Chicago police of attempting to protect one of their own.
However, in court Tuesday during testimony in the family's lawsuit against the city, a lawyer for the city, Eileen Rosen, pointed to video of Kelly handcuffed in a police interview room in the hours after LaPorta's shooting, telling jurors, "That's not special treatment."
Rosen said that LaPorta's family will not be able to overcome a key question in the trial, which is whether or not Kelly did, in fact, pull the trigger.
"They cannot prove that Kelly shot LaPorta," Rosen said, the Sun-Times notes.
The report notes that a jury is currently considering whether the city failed to control Kelly, who has an alleged history of violence and was described in court as a "loose-cannon, ticking-time-bomb police officer."
G/O Media may get a commission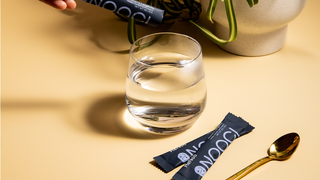 Just this year, the city settled for $500,000 in a separate lawsuit brought by a woman who claimed that she miscarried her baby after Kelly used a Taser on her three times back in August 2013.
The lawsuit filed by LaPorta's family charges that some 18 complaints were registered against Kelly in the six years before LaPorta was shot.
Rosen shrugged off that evidence, telling jurors that just about anyone can file a complaint against an officer, and pointing to the fact that the department and the Cook County State's Attorney's Office looked into LaPorta's encounter and opted not to bring charges, the Sun-Times reports.
While the Police Department is now taking another look at the LaPorta shooting, Kelly is still on the force, although he has been assigned to administrative duties.
The shooting occurred after the two friends reportedly spent the night drinking at several bars with other off-duty police officers.
In a recording of the 911 call from the incident, the second placed by Kelly, on the day LaPorta was shot in Kelly's home, one can hear Kelly apparently crying while telling the dispatcher, "I need a fucking ambulance!"
Kelly, who was apparently inconsolable following the shooting, eventually told detectives that LaPorta put Kelly's service weapon to his head before pulling the trigger twice.
The first time, Kelly said, there was just a click, and that LaPorta laughed, but the second time, he said, the gun went off.
Read more at the Chicago Sun-Times.